UPDATED: Reno Man Charged with Fondling Self on Plane
By Jaclyn O'Malley
Reno Gazette-Journal
September 11, 2012

http://www.rgj.com/article/20120910/NEWS01/309100040/Reno-man-charged-with-lewd-acts-on-plane?nclick_check=1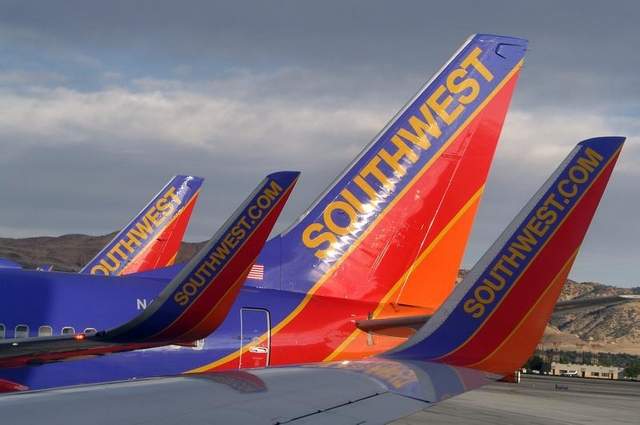 A 63-year-old Reno man is facing federal charges after being accused of committing lewd acts on a Southwest Airlines flight. / Tim Dunn / RGJ file



A Reno man flying to Denver fondled himself while using the airline's wireless Internet to look at computer pornography, a Colorado federal criminal complaint outlines.

Daniel Drinan, 63, on Sept. 8 was fondling his exposed penis in front of a 29-year-old Southwest Airlines passenger and a 53-year-old flight attendant, court records filed Monday show. He was charged with obscene and indecent exposure committed on an airplane.

The court document said the passenger complained to the female flight attendant that Drinan was touching himself while watching pornography on his lap top. The woman said she saw him retrieve a bottle of lubricant from his bag. She was reseated after complaining.

When the female flight attendant walked up to Drinan, she said his genitals were exposed, the complaint said. She then asked a male flight attendant to "make Drinan stop."

The male flight attendant said he could see Drinan's penis in his hand under the laptop, the complaint said. He told Drinan to put his pants back together.

An FBI agent met Drinan at the gate at the Denver International Airport and interviewed him.

"I'm guilty of fondling myself in public," the complaint quoted Drinan. "I'm sorry. I had no intention of doing anything that would offend people or break the law."

Drinan said he used the aircraft's WiFi to look at "an erotic site" on his laptop, the complaint said.

"He became aroused and was touching himself," the agent wrote of his interview with Drinan. "He decided to touch himself because the lights were out on the aircraft and no one was seated next to him, and he was tired and wanted a release."

Drinan boarded the plane from the Baltimore-Washington International Airport, heading to Denver.

Monday, Drinan was released on his own recognizance, and was ordered not to fly on commercial flights.

He faces 90 days in jail and a $5,000 fine.

Drinan could not be reached for comment Monday at a Reno phone number listed for him.

He is supposed to appear in federal court in Denver on Sept. 19.