Oakdale Priest, 47, Charged in Sex Assault of Boy, 12
By Emily Gurnon
Pioneer Press
September 20, 2012

http://www.twincities.com/localnews/ci_21594400/oakdale-priest-47-charged-sex-assault-boy-12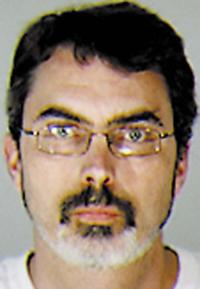 Curtis Carl Wehmeyer (Courtesy of Ramsey County sheriff's office)



An Oakdale priest has been charged with criminal sexual conduct involving a 12-year-old boy.

The boy reported to his mother that Curtis Carl Wehmeyer, 47, pastor of the Church of the Blessed Sacrament in St. Paul, had been sexually abusing him in a camper trailer in the church parking lot, according to a criminal complaint.

The priest owned the trailer.

Church officials went to the rectory June 21 after the mother called police and "advised defendant that he was immediately relieved of his duties and instructed to leave the premises," said the complaint, filed late Thursday, Sept. 20, in Ramsey County District Court.

The abuse allegedly took place in the summer of 2010.

During an examination at the Midwest Children's Resource Center at Children's Hospital in St. Paul, the boy said Wehmeyer had given him beer and marijuana and showed him pornographic images and videos in the camper trailer, the complaint said.

While doing so, Wehmeyer had the boy remove his pants and underwear; he then touched him and exposed his own genitals, according to the complaint.

The victim "stated that the defendant told him if he told anyone he would no longer be able to be a priest and the parish would fall apart without him," the complaint said.

Other details in the complaint included:

The boy reported that the last incident took place a week before his 13th birthday. A male relative of the boy was present during some episodes and also was molested by Wehmeyer, police found.

In particularly, the boy's male relative said that on a camping trip, he and Wehmeyer shared a bed. He tried to "put up a barricade of pillows and blankets to separate himself from the defendant while they slept," but would awaken to Wehmeyer touching his private parts.

Wehmeyer was arrested on the allegations June 22. He asked to speak to an attorney and declined to answer police questions.

A phone number for Wehmeyer could not be found late Thursday.

Emily Gurnon can be reached at 651-228-5522. Follow her at twitter.com/emilygurnon.