Did Los Gatos Priest Commit Suicide?
By Sheila Sanchez
The Patch
September 20, 2012

http://losgatos.patch.com/articles/did-los-gatos-priest-commit-suicide#photo-11434742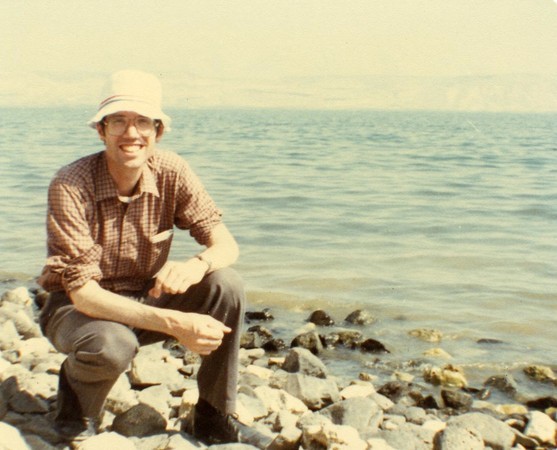 Jim Chevedden at the Sea of Galilee in 1982. Credit Courtesy John Chevedden



The brother of the late Los Gatos Jesuit priest Jim Chevedden held a news conference in front of the San Jose Hall of Justice Wednesday at noon to announce a $5,000 reward for any information about his death.

John Chevedden says his brother's demise, which San Jose Police said was a suicide after he jumped from the third story of the parking structure across from the courthouse on Hedding Street, is suspicious enough to reopen the investigation.

Jim Chevedden died in May 19, 2004 on his 56th birthday and according to his brother was coincidentally driven to the courthouse on that fateful day for jury duty by Father Jerold Lindner, the cleric who was beat up in May of 2010 by one of his alleged victims of abuse. That man, William Lynch, was acquitted on July 5 of felony assault and elder abuse of Lindner.

Now John Chevedden wants the San Jose Police Department to open the investigation into his brother's death and is asking the California Province of

the Society of Jesus, headquartered in Los Gatos in a large compound at 300 College Ave., to turn over any records and documents related to the death to the authorities.

Attending the news conference Wednesday were Lynch and several members of the Survivors Network for Those Abused by Priests. They're helping John Chevedden spread the word about the reward and have even looked at how suicide jump victims die.

"He could have been hurled over," John Chevedden said about how his brother fell three stories down to this death. "Jumpers usually land on their feet or on their heads and he landed flat on his back. The Coroner said he had no injuries on the back of his head."

The late convicted sex offender Jesuit Brother Charles Leonard Connor, who was listed on the Megan's Law website, is said to have abused Jim Chevedden while he was in a wheelchair, which he followed up with physical abuse, according to John Chevedden.

And Lindner, whom prosecutors have openly admitted in court abused Lynch and his brother while on camping trips in the '70s, drove Jim Chevedden to the courthouse the day of his death testifying about it during a deposition on a wrongful death suit filed against the Order and settled out of court by Jim Chevedden's family for $1.6 million in December of 2007.

"The theory of the lawsuit was that the Jesuits were reckless and put him in a hostile environment," John Chevedden said. "My brother did have psychological problems and he was a sexual abuse victim by Brother Connor and for him to live there with Father Lindner and Brother Connor ... that's horrendous. That's the last thing you would wish upon anybody," he said. "They were well aware of this and they still forced him to live there."

An email and phone calls to Jesuit Order spokesman Patrick Walsh and Jesuit Provincial Michael Weiler weren't immediately returned by the time of this posting.

Anyone with information about Jim Chevedden's death should contact the family at truthforjim@yahoo.com.