Convicted Molester Is Still a Priest
The Press-Enterprise
September 20, 2012

http://blog.pe.com/multicultural-beat/2012/09/19/convicted-molester-is-still-a-priest/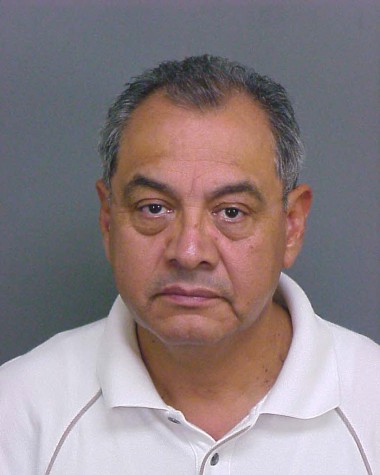 The Rev. Alejandro "Alex" Castillo



As we reported on PE.com yesterday, the Rev. Alejandro "Alex" Castillo faces another civil lawsuit alleging sexual abuse.

Castillo is the Ontario priest who served eight months in jail for molesting a 12-year-old boy. The sentence could have been up to 22 years in prison but the parents of the victim agreed to a plea deal to spare the boy the pain of testifying.

One question that attorneys for the alleged victims have asked me is why Castillo continues to be a priest.

Anthony De Marco, the Pasadena attorney representing the man who filed the lawsuit on Monday, said the Roman Catholic Diocese of San Bernardino isn't doing enough to strip Castillo of his priesthood. The diocese should urge the Vatican to laicize Castillo, he said.

"Why is it that a year and a half later he's still a priest?" he asked.

De Marco was referring to when he believes the diocese notified the Vatican about Castillo. The diocese Tuesday and Wednesday declined to confirm to me whether that is indeed when it contacted the Vatican.

Castillo last served in a parish in Ontario and his last known address is in Ontario. De Marco said that, because Castillo is still a priest, he still has the ability to gain a potential victim's trust – and that means there's a greater possibility he could molest again.

The Survivors Network of Those Abused by Priests also has called for the diocese to do more to defrock Castillo.

Diocesan spokesman John Andrews said the diocese has done everything it can. The diocese sent a file on Castillo to the Vatican that included information on the charges against him, his conviction and the turmoil and discord in the community that the accusations against him caused, Andrews said.

"The decision about what to do about it is the Vatican's," Andrews said.

Even though Castillo is still officially a priest, he is barred from performing priestly duties in the Diocese of San Bernardino.

The diocese stripped him of that ability in June 2010, the day after the parents of the 12-year-old boy notified the diocese of the molestation.