Retired Priest Placed on Leave Following Sexual Misconduct Accusations
CBS Detroit
October 8, 2012

http://detroit.cbslocal.com/2012/10/08/retired-priest-placed-on-leave-following-accusations-of-sexual-misconduct/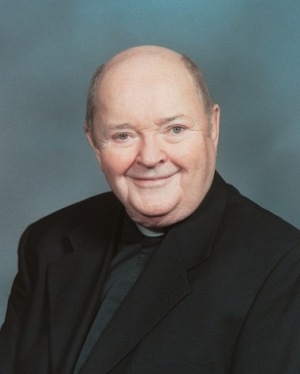 Fr. Loren O'Dea (Archdiocese of Detroit photo)



The Archdiocese of Detroit has placed a retired priest on administrative leave, following accusations of sexual misconduct with minors.

A press release issued by the Archdiocese says the decision was made "after consultation with the Archdiocesan Review Board, deemed substantive two allegations of sexual misconduct with minors involving Fr. O'Dea which date back just prior to his ordination. Information about the allegations, which was received in recent weeks, was turned over to civil authorities."

83-year-old Father Loren O'Dea was ordained in 1993 and previously served at Our Lady of Sorrows in Farmington. He was given senior — or retired — status as a priest in 1997.

The Oakland County Sheriff's Office is investigating. O'Dea is also not allowed to present himself as a priest for the time being.

The Archdiocese says information on Archdiocesan policies and procedures regarding allegations of sexual misconduct with minors is available on their Protecting Children page. Individuals with complaints involving sexual abuse of minors by clergy or church personnel should contact the Victim Assistance Coordinator at 1-866-343-8055.