Judge Refuses to Add Robert Thrasher As 3rd Defendant in Clergy Sexual Abuse Case
By The Republican
Suzanne McLaughlin
October 23, 2012

http://www.masslive.com/news/index.ssf/2012/10/rev_robert_m_thrasher_will_not.html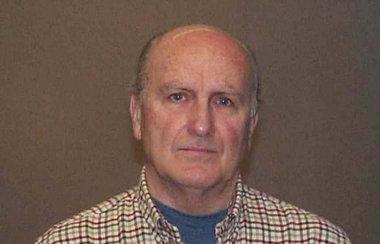 Richard Lavigne



SPRINGFIELD - Hampden Superior Court Judge Constance M. Sweeney will not allow the Rev. Robert M. Thrasher to be added as a third defendant in a civil lawsuit alleging harm caused by the sexual abuse of Peter J. Caffrey by former priest Richard Lavigne.

Caffrey, 47, is suing Springfield Bishop Emeritus Joseph F. Maguire and former bishop Thomas L. Dupre of the Roman Catholic Diocese of Springfield, charging they knew, or should have known that then-Rev. Richard Lavigne had a history of sexual misconduct before he abused him in 1976 or 1977.

Caffrey, who now lives in Michigan, suffered from repressed memory until June 2009, when he remembered that he had been abused at the former St. Francis of Assisi Parish in North Adams, and at Lavigne's home in Ashfield, his attorney, John J. Stobierski said.

The suit by Caffrey - filed in 2010 - accuses Maguire and Dupre of negligence. It says they allowed Caffrey to be molested by now-defrocked priest Richard R. Lavigne in North Adams in 1976 and 1977.

Stobierski told Sweeney Thrasher had walked in on Lavigne abusing two other children in different instances about five years prior to Caffrey's abuse, and had a legal duty to report the abuse to superiors.

Lawyers for the bishops and Thrasher objected to the late attempt to add Thrasher and said Thrasher denies he saw Lavigne abuse anyone.

Stobierski said Penn State Assistant Coach Mike McQueary said he saw Sandusky molesting a boy in the shower in the team's quarters and told Head Coach Joseph Paterno a decade ago. That made Stobierski realize he should attempt to hold Thrasher partially responsible for Caffrey's abuse, since if he had reported seeing Lavigne abusing other boys Lavigne would have been stopped and Caffrey would not have been abused by Lavigne later, Stobierski said.

"It took Mr. Sandusky to make the light bulb go off," Stobierski said, acknowledging it was late in the case to try to add a defendant.

Lawyers Kevin D. Withers for the bishops and Philip J. Callan Jr. for Thrasher told Sweeney Thrasher denies ever saw Lavigne abuse boys.

The diocese has paid $1.4 million to settle 17 lawsuits against Lavigne, 69, who pleaded guilty to two child sexual abuse charges in 1992, and was defrocked by the Vatican in 2003.

In an Oct. 15 ruling, Sweeney rejected Stobierksi's attempt to argue at trial that Thrasher, if it could be proven that the incident occurred, had a legal obligation to report the abuse.

"Father Thrasher's status as a fellow clergyman of Lavigne is not a matter of recent discovery," Sweeney said. She said the plaintiff was aware of the status throughout the litigation process, which included pre-trial conferences with the court and the establishment of the trial date.

"Remarkably, the plaintiff says that his counsel only devised the liability theory against Thrasher upon reading and listening to media reports about ongoing criminal proceedings and resulting civil suits about a current and highly publicized sexual assault scandal at Pennsylvania State University," Sweeney wrote.

The case against the bishops is scheduled to go to trial in mid-January.