Former Altar Boy Makes Sex Abuse Claims against Stockton Priest
By Sue Nowicki
Modesto Bee
November 8, 2012

http://www.modbee.com/2012/11/07/2447137/former-altar-boy-makes-sex-abuse.html

[Court complaint against Kelly

A third man claiming to be victim of the Rev. Michael Kelly filed a lawsuit Tuesday, saying that the Stockton Diocese priest sexually assaulted him more than a decade ago when he was a 10-year-old altar boy at a Catholic church in Calaveras County.

The lawsuit against Kelly, the diocese, Bishop Stephen Blaire and Monsignor Richard Ryan was filed in San Joaquin County on behalf of a 22-year-old man from Southern California. He said the abuse happened in the early 2000s at a Mokelumne Hill church, which the lawsuit identifies as a mission of St. Andrew's parish. The church is listed as St. Thomas Aquina on the diocese's Web site.

In April, a jury found Kelly liable of sexually abusing Travis Trotter, who said he had repressed memories of abuse that occurred when he was a Catholic school student in Stockton.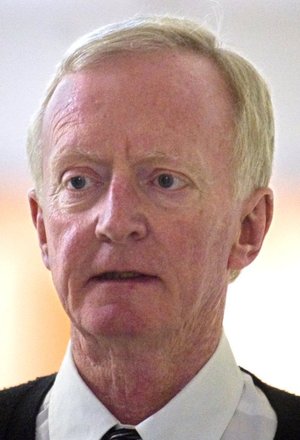 The Record Newspaper - (Clifford Oto / The Record Newspaper) Michael Kelly



Kelly fled to Ireland on the eve of the second part of the trial to decide the diocese's liability in the case; Trotter settled for $3.75 million.

On Sept. 11, a second lawsuit was filed on behalf of an an altar boy from St. Andrew's parish in San Andreas, who said he, too, was abused by Kelly in the early 2000s.

The two recent lawsuits were filed by Vince Finaldi and John Manly, who represented Trotter. Manly said Wednesday that the two latest alleged victims served briefly as altar boys together, but that the two cases are otherwise unrelated.

Kelly, reached by e-mail in Ireland, continues to deny any sexual abuse of children.

Bee staff writer Sue Nowicki can be reached at snowicki@modbee.com or (209) 578-2012.

Contact: snowicki@modbee.com