Former Margate Priest Subject of Another Abuse Lawsuit
By James D. Davis
Sun Sentinel
November 15, 2012

http://www.sun-sentinel.com/news/broward/margate/fl-abuse-lawsuit-doherty-20121115,0,3541314.story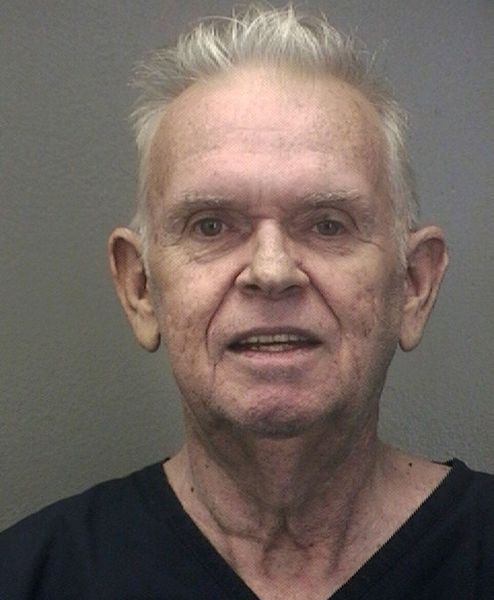 The Rev. Neil Doherty is former pastor at St. Vincent Catholic Church in Margate. (File photo / November 16, 2012)



The Rev. Neil Doherty, currently in Broward County jail awaiting trial on a range of abuse-related charges, was named Thursday in a new $5 million lawsuit against the Archdiocese of Miami.

The suit says Doherty, 69, formerly a pastor at St. Vincent Catholic Church in Margate, sexually abused a 15-year-old Miami-Dade County boy for 18 months starting around 1984, allegedly plying him with drugs, wine and money. Doherty is not named as a defendant.

Attorney Jeff Herman, who filed the suit in the Miami-Dade County's 11th Judicial Circuit Court on Thursday morning, said the archdiocese allowed Doherty access to children even after learning of other sexual abuse accusations.

"For years, the archdiocese knew he was abusing boys," Herman said in a telephone interview. "Instead of protecting them, they protected him."

Archdiocesan spokeswoman Mary Ross Agosta said she couldn't comment directly until she had seen the lawsuit. And Doherty's attorney, J. David Bogenschutz of Fort Lauderdale, did not return two calls for comment on Thursday.

Doherty was suspended in 2002 from performing priestly duties and wearing clerical garb; he voluntarily retired in 2004.

Doherty has had a long list of accusers over several decades. In November 2011, a jury awarded $100 million to a plaintiff against him. Herman said he plans to use the decision in the lawsuit against the archdiocese.

According to the new lawsuit, Dennis Montero was a troubled 15-year-old around 1984 when Doherty met him at a trailer park in Miami. He gave Montero drugged wine, and the boy lost consciousness, then awoke naked beside Doherty and felt "the residue of semen on his leg," according to the lawsuit.

For the next 18 months, Doherty continued the abuse and paid him to find other boys, Herman said.

But the lawsuit goes further, listing a string of allegations against Doherty dating back to 1972. It adds that parishioners reported Doherty's behavior to both Archbishop Edward McCarthy and his successor, John Favalora, but that the archdiocese investigated and hid it from the public, according to Herman.

Spokeswoman Agosta released a statement of archdiocesan policy on child abuse allegations: reporting to the State Attorney's Office, conducting an internal review and offering counseling to both priest and alleged victim. The statement also urged any victims to call its hotline, 866-802-2873.

She added that the bishops of Florida have had a policy on handling abuse allegations since the mid-1980s. They also adopted a nationwide policy drawn up in 2002 by the United States Conference of Catholic Bishops.

The archdiocese has trained more than 100,000 adults to recognize and report signs of abuse, Agosta said. It also fingerprints more than 10,000 priests, employees and volunteers each year, including recurrent fingerprinting every five years.

"With these programs in place, the Catholic Church is the safest place for children to be," Agosta said.

Contact: JDDavis@Tribune.com.