Fairfield Priest Arrested on Child Sex Charges
WKRC
November 15, 2012

http://www.local12.com/content/breaking_news/story/Fairfield-Priest-Arrested-on-Child-Sex-Charges/d3ALisZKVUq3WEQhDMs5qg.cspx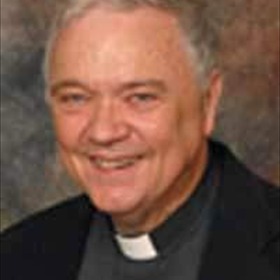 Glenmary Father Robert Poandl



A Fairfield priest is indicted by a federal grand jury on a child sex charge.

In February, Father Robert Frank Poandl denied any wrongdoing but was suspended from performing any priestly duties. The indictment alleges Father Poandl took a ten year old boy to West Virginia in 1991 with the intent to engage in sexual activity. Poandl is now 71 years old.

The FBI arrested the priest commonly called Father Bob today at the Glenmary Missioners.

Glenmary Missioners have posted a statement on their website. It says the alleged victim made the allegation against Father Poandl in 2009. "Father Poandl were dismissed by a West Virginia court in August 2010 and Father Poandl's record was expunged. Following the Nov. 15 hearing Father Poandl has been temporarily detained at the Butler County Jail in Hamilton, Ohio, until his next hearing on Nov. 19."

"On the morning of Nov. 15 Father Poandl, who was traveling with a fellow Glenmarian, voluntarily surrendered himself to the FBI upon being notified by Glenmary's president, Father Chet Artysiewicz, of the warrant for his arrest. Father Poandl immediately reported to the FBI field office in Cincinnati."

"Glenmary also received a subpoena, via the U.S. mail, on the afternoon of Nov. 14. The subpoena ordered the release of documents and other information pertaining to Father Poandl. The subpoena contained no information regarding what Father Poandl was being accused of or charged with. Father Artysiewicz learned on the afternoon of Nov. 14 that the requested documents were to have been delivered to the courtthat morning. Glenmary's lawyers, after consulting with the U.S. attorney's office, have determined that Glenmary has until Dec. 19 to produce the documents."

"We have just learned of these charges today," said Father Artysiewicz, "and we are working to fully comply with the subpoena and cooperate with investigators." He added that since this is an ongoing investigation, Glenmary cannot comment further on the investigation or the charges."

"On Feb. 11, 2012, Father Poandl was relieved of his ministerial duties as pastor of Glenmary's missions in Claxton, Pembroke and Sand Hill, Ga., following an allegation of sexual misconduct. Since that time, he has been living under a safety plan at Glenmary's Cincinnati residence and has not been functioning as a priest."