Defrocked Priest Who Moved to Reno Scheduled to Appear in Denver Court for Fondling Self on Airplane
By Jaclyn O'Malley
Reno Gazette-Journal
December 7, 2012

http://www.rgj.com/article/20121207/NEWS/312070048/Defrocked-priest-who-moved-Reno-scheduled-appear-Denver-court-fondling-self-airplane?nclick_check=1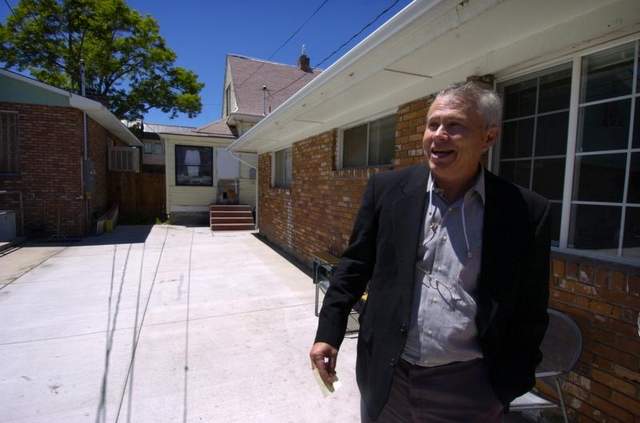 Daniel Drinan is pictured in this 2005. file photo. / RGJ file



A defrocked priest who moved to Reno and briefly ran a halfway house for parolees, could be pleading guilty Monday in federal court in Denver related to masturbating on a commercial air flight while viewing pornography on his lap top.

Daniel Drinan is expected to appear for an arraignment Monday on a misdemeanor charge of crimes aboard an airplane for exposing his genitals to crew members of a Southwest Airlines that left the Baltimore-Washington International Airport headed to Denver on Sept. 8.

The hearing could turn into a guilty plea and subsequent sentencing, court documents show. The maximum punishment is 90 days in jail, and a $5,000 fine.

Drinan could not be reached for comment on Friday.

After two female flight attendants complained to a male colleague that Drinan's penis was exposed while he viewed Internet pornography, the male crew member told him to "get his pants together," according to a criminal complaint filed against Drinan. He was arrested following an interview with an FBI agent.

During that interview Drinan told the agent "I'm guilty of fondling myself in public" because the lights were out on the plane and "he was tired and wanted a release," the complaint said.

Between 2003 and 2006 Drinan - who had been defrocked in 2002 as a priest in Texas amid a criminally unfounded allegation of inappropriate behavior with a child - was the executive director of Reno's Ridge House. The program assists parolees transitioning into society.

In 2006 he was expelled from the Eastern Province of Claretians. He had been ordained in 1977.

When Drinan was arrested for the airplane fondling incident, he had been living in Reno.