Police Mum about Accused Priestís San Jacinto Connection
The Press-Enterprise
December 7, 2012

http://blog.pe.com/crime-blotter/2012/12/07/police-mum-about-accused-priests-san-jacinto-connection/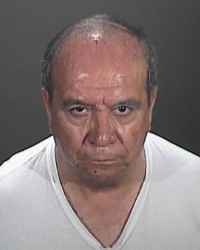 Luis Jose Cuevas



The Long Beach Post reported this week that Luis Jose Cuevas pleaded no contest to a felony count of committing a lewd act on a child and two misdemeanor counts of sexual battery.

Cuevas was a parish priest at St. Athanasius Catholic Church in Long Beach and lived on the grounds of the church for the last seven years. The incidents occurred in Los Angeles County.

Long Beach police said in a news release that they received the first reports in April and presented their case to the Los Angeles County District Attorney on July 19. Four days later Cuevas was arrested in San Jacinto.