Defrocked Priest Who Ran Reno Halfway House Pleads Guilty to Indecent Exposure in Airplane Masturbation
By Jaclyn O'Malley
Reno Gazette-Journal
December 11, 2012

http://www.rgj.com/article/20121211/NEWS01/312110044/Defrocked-priest-who-ran-Reno-halfway-house-says-he-s-guilty-fondling-self-airplane?nclick_check=1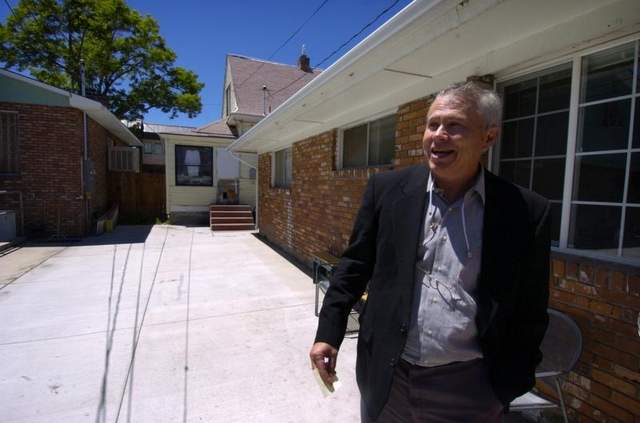 Daniel Drinan in pictured in this 2005 file photo. / RGJ file



An elderly defrocked priest who once ran a halfway house for parolees in Reno pleaded guilty in a Denver federal court to a charge related to masturbating on a commercial airline flight.

Daniel Drinan, 64, of Reno, pleaded guilty Monday to one count of indecent exposure on a plane related to his Sept. 8 arrest.

In 1977, he was ordained as a Claretians priest and later served in Texas before he was defrocked in 2002 after parents reported to police they didn't like how he touched their child, according to news reports in Texas covering the case. Police later cleared him of any inappropriate behavior with the child, the reports said.

Attorneys agreed in court papers that they will recomend to the judge that Drinan receive two years probation for the airplane incident and be fined $2,500. A sentencing hearing had not yet been set.

Drinan was arrested after authorities said he was exposing his genitals while viewing pornography on his laptop during a Southwest Airlines flight from Baltimore-Washington International Airport to Denver.

The criminal complaint said two female and one male flight attendant saw Drinan's exposed genitals. The man told Drinan to "get his pants together" after the women complained of the exposure.

Drinan told an FBI agent he was tired and wanted a "release," the complaint said.

Between 2003 and 2006, Drinan — already defrocked — was the executive director of Reno's Ridge House. The program assists felons and parolees during their transition back into society.

In 2006, he was expelled from the Eastern Province of Claretians.