1970s Abuse Reported in Moses Lake
Roman Catholic Diocese of Yakima
December 17, 2012

http://www.yakimadiocese.org/

[en espanol]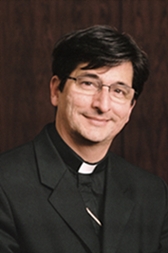 Most Rev. Joseph J. Tyson Bishop of Yakima



The Diocese of Yakima has received credible allegations of abuse of a minor by a visiting priest from Mexico at the Catholic parish in Moses Lake, Wash. in the early 1970s. The Diocese is encouraging any other potential victims to come forward.

The alleged abuser, the late Rev. Hilario Ramirez, was invited to Our Lady of Fatima Parish in Moses Lake by a Hispanic family in the early 1970s. A member of the family had met him in Dilley, Texas where he had been a guest priest, and thought his ministry would be helpful in the Moses Lake parish.

During his stay of a few weeks in Moses Lake, Ramirez lived with at least two families, and is alleged to have abused four children, all boys ranging in age from 7-13. Two of the victims are deceased.

One of the surviving victims, from Texas, was able to provide the Diocese basic information about the priest and the abuse. The Diocese, through its investigation, recently was able to surface the name of another victim, who lives in Washington state. Both men have been offered counseling.

Ramirez returned to Mexico after being treated for a stomach ulcer. The Diocese learned from parishioners who stayed in contact with Ramirez that he died in an automobile accident in Mexico in the early 1980s.

"We thank the victims for their willingness to share these difficult matters, and we encourage any others who may have been victimized by Father Ramirez to come forward," said Yakima Bishop Joseph J. Tyson.

Monsignor Robert Siler, chancellor of the Diocese, shared the information about the abuse with parishioners at Our Lady of Fatima Parish at the weekend Masses December 15-16. He also led the community in a prayer for all victims of abuse and violence.

Civil authorities in Grant County were informed of Ramirez several months ago.

Anyone wishing to make a report regarding sexual abuse by personnel of the Yakima Diocese is encouraged to call the diocese's confidential abuse hotline, 1-888-276-4490.