Priest Offers Remorse, but Judge Says It's Not Enough
By Joe Mandak
Philly.com
January 3, 2013

http://www.philly.com/philly/news/local/20130103_Priest_offers_remorse__but_judge_says_it_s_not_enough.html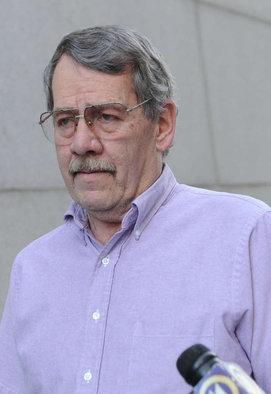 The Rev. Bartley Sorensen had thousands of child-porn images on his computer.



PITTSBURGH - A suspended Catholic priest expressed remorse to everyone but the young boys depicted in pornography Wednesday before he was sentenced to more than eight years in prison for collecting more than 5,000 images of child porn on his computer, in books and on compact discs.

The sentence that the Rev. Bartley Sorensen, 63, received was more than the five-year mandatory minimum sentence he sought but less than the 10-year maximum he faced.

"I served the diocese for 35 years. Along the way I betrayed that priesthood, I betrayed the bishop and the other priests in the diocese," Sorensen told the judge who sentenced him before also apologizing for shaming his friends, family members, and former parishioners.

But Senior U.S. District Judge Alan Bloch addressed those who did not get an apology when he rejected the priest's request for leniency and said, "Viewing child pornography is not a victimless crime."

The priest was arrested by Allegheny County authorities in December 2011 after an employee at St. John Fisher parish in Churchill noticed him looking at a photo of a pantsless boy on the computer in his rectory office. Federal officials took over the investigation after a search of Sorensen's office and computer turned up thousands of child porn images, many sadomasochistic.

Sorensen acknowledged collecting the images over 10 years, which Bloch called "just as harmful and dangerous to children as if he had been abusing them himself."

Defense attorney Patrick Thomassey argued before the sentencing and after the hearing that the federal sentencing guidelines are draconian and focused on Sorensen's ruined vocation.

"He's dealing with something way beyond what I can understand, because he has breached his contract with God that he made many, many years ago," Thomassey said.

Assistant U.S. Attorney Craig Haller has acknowledged that Sorensen cooperated with investigators - but only after first claiming he visited the child porn website because a parishioner told the priest he caught his daughter viewing the site.

Said Sister Catherine Higgins, one of a handful of friends who testified to Sorensen's character and asked the judge for leniency, "Father Bart sees everyone as a son and daughter of God."