Priest Accused of B.C. Sex Assault Awaits Verdict
CBC News
January 8, 2013

http://www.cbc.ca/news/canada/british-columbia/story/2013/01/08/bc-priest-sex-assault-trial.html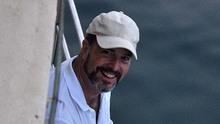 Priest Phil Jacobs Admits horseplay with two accusers, but nothing intentionally sexual



A Roman Catholic priest accused of sexual assault and sexual interference involving young teenage boys in Victoria will learn his legal fate at the end of the month.

Phil Jacobs has admitted to inappropriate conduct involving three boys at St. Joseph's parish between 1996 and 2001, but his lawyer argues that the Crown has not proven beyond a reasonable doubt that Jacobs touched any of his accusers in a sexual way.

Jacobs has admitted to tickling and rough-housing with one of the boys and that he may have accidently touched another boy during a study session, but it was not for a sexual purpose.

Jacobs has denied the allegations of the third accuser that the priest fondled him.

Defence lawyer Chris Considine said he's confident the Supreme Court judge who's hearing the case without a jury would not convict Jacobs on the charges just because he admitted improper sexual conduct with two teenage boys in Ohio a decade before.

Supreme Court Justice Miriam Grober has said she expects to render a written verdict by the end of January.