Ex-Priest Daniel Curran Has Sex Abuse Sentence Reduced
BBC News
January 11, 2013

http://www.bbc.co.uk/news/uk-northern-ireland-20991980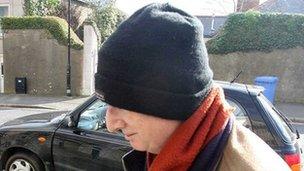 Daniel Curran abused young boys between 1977 and 1993



A former priest who sexually abused more than a dozen boys over a 16-year period has secured a reduced jail sentence for one set of assaults.

The Court of Appeal ruled that Daniel Curran's jail term for attacks on two victims should be cut from four to three years.

Based on the 62-year-old's guilty pleas, remorse, and the consequences of multiple sentencing exercises, the penalty imposed was held to be excessive.

Curran, of Bryansford Road, Newcastle, was jailed at Downpatrick Crown Court in February 2012 on five counts of indecent assault.

His two victims were abused at the former clergyman's family holiday home near Tyrella, County Down during the late eighties and early nineties.

Excessive

It formed part of a wider campaign of attacks on young boys between 1977 and 1993.

He had served as priest in Belfast, taking the victims for nights away in what they thought was a chance to escape from violence in the city.

Instead they were plied with alcohol and sexually abused.

Appealing against the total four year term imposed last year, Curran's lawyers argued that the judge should have given greater weight to previous sentencing and to the lack of any further offending after his campaign was discovered in 1994.

If all of the offending had been dealt with at the same time he would not have received a sentence equal to the aggregate total now imposed, it was claimed.

Delivering judgment, Lord Chief Justice Sir Declan Morgan declared that the sentences were manifestly excessive.

He said: "It appears that on each occasion the appellant has entered pleas of guilty at a stage which has prevented any concern that victims would have to give evidence and each judge has considered it appropriate to allow him full credit for those pleas.

"We have also dealt with the issue of remorse."

'Widespread'

Following the verdict, child abuse campaigners intensified their calls for the Stormont Executive to set up a public inquiry into clerical abuse in Northern Ireland.

Margaret McGuckin of Survivors and Victims of Institutional Abuse said Curran was among dozens of priests who have preyed on countless children.

"The abuse was organised, widespread and systematically covered up by church authorities," she said.

The state too has let down victims in Northern Ireland time after time.

"They deserve the truth and justice too and want to see a separate inquiry focused on clerical abuse victims to discover the extent of the abuse and the cover-up."

Her call was backed by Patrick Corrigan, Amnesty International's Northern Ireland Programme Director.

He said: "Victims of clerical abuse in Northern Ireland are crying out for justice, but feel their calls are falling on deaf ears."