Vatican Sends Omaha Sex Abuse Allegation Back for Resolution
By Christopher Burbach
The World-Herald
January 11, 2013

http://www.omaha.com/article/20130111/NEWS/130119904/1685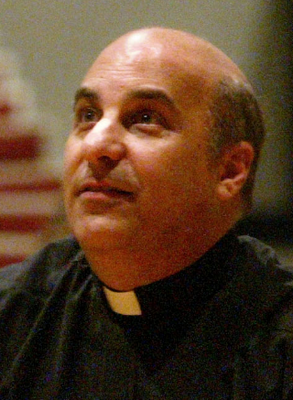 The Rev. Alfred J. Salanitro



The Vatican has sent a priest sex abuse allegation case back to the Archdiocese of Omaha for resolution, the archdiocese said Friday.

The case involves the Rev. Alfred J. Salanitro of Omaha, whom a man accused in December 2011 of having abused him in the early 1990s, when the man was a boy. Salanitro has denied the allegations. He has been on paid leave for more than a year, and remains barred from public ministry while the matter is pending.

The Congregation for the Doctrine of the Faith, the Vatican entity with jurisdiction in resolving allegations of sexual abuse of minors by clerics, has told Omaha Archbishop George Lucas to resolve the case administratively.

Vatican officials told Lucas to use an "administrative penal process." That involves sending the testimony in the archdiocese's initial investigation to two canon lawyers outside the Omaha Archdiocese. Those lawyers will assist Lucas in determining Salanitro's innocence or guilt.

The archdiocese in December 2011 alerted Salanitro's parishioners at St. Bernadette in Bellevue as well as the public, and reported it to Douglas County Attorney Don Kleine.