Warwick Priest Resigns over Allegation of Sexual Abuse
By Karen Lee Ziner
Providence Journal
January 13, 2013

http://news.providencejournal.com/breaking-news/2013/01/warwick-priest-resigns-over-allegation-of-sexual-misconduct.html



Meehan in 1998 photo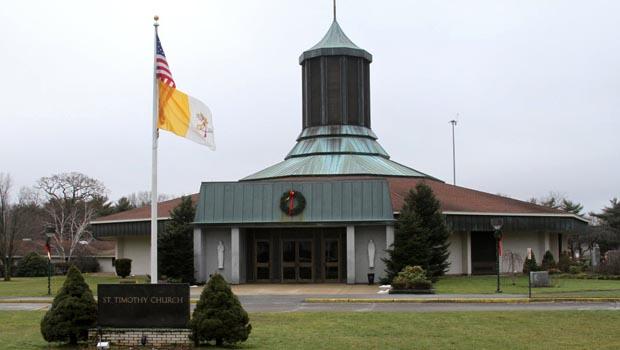 St. Timothy Catholic Church in Warwick



[statement from the diocese]

WARWICK, RI -- Roman Catholic Diocese Auxiliary Bishop Robert C. Evans on Sunday announced the resignation of the Rev. Barry Meehan as pastor of St. Timothy Catholic Church in Warwick, following "credible" allegations of sexual abuse.

Reading a statement on behalf of Bishop Thomas J. Tobin, Evans said Father Meehan "willingly offered his resignation to the diocese," although he denied "any improper activity."

State Police Capt. Michael J. Winquist, detective commander, said Sunday there are two alleged victims. State police will interview them next week.

Evans said the diocese "immediately" reported the allegations, that date back more 25 years, to the R.I. State Police. A simultaneous investigation by the diocese found the allegation "of a credible nature."

"This is a very difficult time for the victim of this alleged abuse and his family, for Father Meehan and his family and friends, and for you, the people of St. Timothy's parish," Evans said at Mass on Saturday and Sunday.

Some congregants wept after Evans finished reading the letter.

Father Meehan was assigned to St. Timothy in 2002. From 1978 to 2002, he served at four other R.I. congregations. St. Timothy is at 1799 Warwick Ave.