Abuse Case Closed after Priest's Death
UTV
January 18, 2013

http://www.u.tv/News/Abuse-case-closed-after-priests-death/2724aaf4-7998-4421-8731-d8c4fdec2363

The case of a priest awaiting sentence for sexually abusing a brother and sister was officially closed on Thursday after his death certificate was handed into Belfast Crown Court.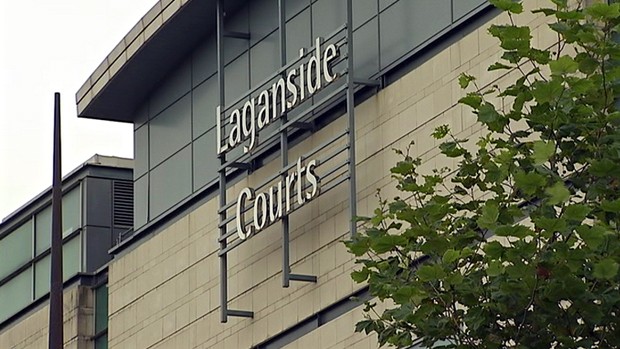 The case has been closed due to the death of the pensioner priest. (© UTV)



The cases against 71-year-old Fr Joseph Steele, who may not have been mentally fit to plead, was initially listed last November, following his death.

The wheelchair bound paedophile had been living in Dublin, was due to have been sentenced by Belfast Recorder, Judge David McFarland for a total of ten sex offences.

Fr Steele, with an address at Kimmage Manor, Crumlin, Dublin, had admitted five counts of indecent assault and two of gross indecency committed against the male child on dates between January 1967 and January 1971.

He admitted a further three counts of indecently assaulting his female victim on dates between August 1979 and July 1983.

However, following on from his guilty pleas, when medical and psychiatric reports were being compiled, there were fears among his defence team that in actual fact, Fr Steele had not been in a fit state to plead guilty and his solicitor Denis Maloney had planned on applying to have his guilty pleas vacated.

This was not the first time that Fr Steele, who died from cancer, had been before the courts accused of sex offences.

More than 16 years ago, in February 1996, the member of the Holy Ghost Order confessed to and apologised for 11 charges of indecent assault and one of gross indecency, which took place between 1969 and 1983 when he was a pastor and chaplain of a children's home.

Jailed for two and a half years, Fr Steele had subjected two boys and three girls between the ages of nine and 15 to years of sexual molestation, using his position and interests in photography and gymnastics to prey on youngsters after gaining his way into the confidence of their parents.

The Catholic Church later apologised for his abusive ways, describing what he had done as "profoundly distressing".