Los Angeles Scandal Over? Hardly. Fmr LA Priest Sentenced for Sexual Assault
By Joelle Casteix
The Worthy Adversary
January 23, 2013

theworthyadversary.com/1688-los-angeles-scandal-over-hardly-fmr-la-priest-sentenced-for-sexual-assault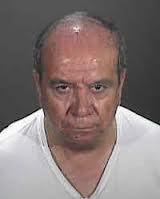 Fr. Cuevas, Do you have a secret file in Archbishop Gomez' office?



Less than 48 hours after the historic first "document dump" in the Archdiocese of Los Angeles, a former Long Beach priest has been sentenced to probation and must register as a sex offender.

And people say that the "scandal" is over …

According to the Long Beach Press Telegram:


Luis Jose Cuevas, who was once a parish priest at St. Athanasius Catholic Church, 5390 Linden Ave., was given five years of probation and must register as a sex offender as part of a plea agreement.

Cuevas, who was initially charged with nine counts, agreed to one count of sexual battery against of each of three victims, including one felony because the victim was a minor.


In April of 2012, two adult women came forward to say that Cuevas had sexually assaulted them. During the police investigation, Cuevas was allowed to remain at St. Athanasius Catholic Church. When the third victim came forward—a minor who says she was molested by Cuevas during over the course of two years—Archdiocese officials removed the priest. Cuevas was arrested in July 2012.

Here is the kicker. According to the Long Beach Post:


Court documents also show that there are 16 other sexual battery charges that can't be filed against the suspect because the statute of limitations has run out.


Gee, I wonder how many of those victims' reports (if the charges belong to other victims, which we can assume since the statute had run) are sitting in the offices of the Archbishop? He spent seven years in Long Beach, and I wouldn't be surprised if at least one of those victims called the Archdiocese and asked for help.