Sat. 4:38pm Update 4: Baker's Death Ruled a Suicide
Tribune Chronicle
January 26, 2013

http://tribune-chronicle.com/page/content.detail/id/582380/Sat--3-18pm-Update-3--Victims-advocate-speaks-about-Baker-s-death--photos-.html?nav=5192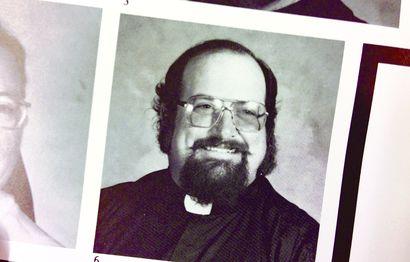 Brother Stephen Baker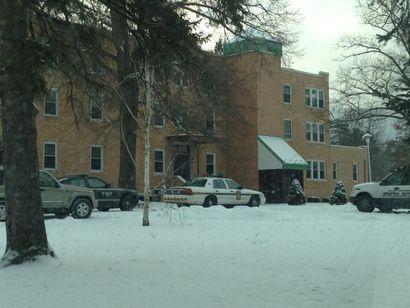 Police cars can be seen at St. Bernardine's Monastery in



Police say a Franciscan friar accused of sexual abusing students at schools in two states killed himself at a western Pennsylvania monastery.

Blair Township police Chief Roger White tells the Associated Press an autopsy by the county coroner confirmed that 62-year-old Brother Stephen Baker died of self-inflicted wounds. He declined to specify the type of wounds or say whether a note was found.

The Rev. Patrick Quinn, with the Third Order Regular Franciscans, announced this morning that Baker died.

Police were called to the monastery at 7:35 a.m. for an "individual deceased at the scene," according White.

That individual was identified as Baker, whose body was removed around noon.

Six police cars were at the scene by 9 a.m. An hour later, the Hollidaysburg Forensics Unit arrived followed a short time later by a medical van that came to pick the body.

Baker, who was living in St. Bernardine's Monastery in Hollidaysburg, Pa., has been in the news the last few weeks after it was announced the Franciscans and the Youngstown Diocese had reached a settlement in October with 11 former Warren John F. Kennedy High School students for alleged sexual abuse.

After the original announcement, more people came forward claiming they had been abused by the friar both here and in the Hollidaysburg area where Baker has been living since the early 1990s.

Youngstown Bishop George Murry apologized Thursday for Baker's actions while at JFK and said that diocese officials did not announce terms of a settlement with victims because they believed the order's headquarters in Pennsylvania would do so.

No criminal charges were filed against Baker locally and the statute of limitations has run out in Ohio.

Since the settlement was announced, at least six other former JFK students and several students from Bishop McCort High School in Johnstown, Pa., where Baker went after he left Kennedy, have claimed they too were abuse by Baker.

The diocese said the settlements were in the "high five figures" for each of the 11 men. The diocese is paying 30 percent of the settlements, while the Franciscan order is paying 70 percent, according to Murry.

When that news broke, it was learned that Baker had been living at St. Bernardine since 2012. He previously lived there from 2001-03.

Like at JFK, Baker served as a religion teacher and athletic trainer at Bishop McCort in Johnstown from 1990 to 2000. He was removed from public ministry because the St. Bernardine Monastary was made aware of an allegation involving a man who was allegedly abused by Baker in the 1980s.

Last week, Pennsylvania attorney Susan N. Williams filed a notice of intent to sue Bishop McCort, the Catholic dioceses of Altoona-Johnstown and Youngstown and the T.O.R. Franciscan Order.

The notice was filed Monday on behalf of three unnamed plaintiffs. The filing says the complaint, which will be filed at a later date, claims the organizations were intentionally negligent.

It is not known whether the complaint will still be filed.

The head of a victim support group that first brought the allegations about Baker to light last week has responded to his death.

Dr. Robert Hoatson, who leads the New Jersey-based Road to Recovery, Inc. said in a release that Baker's death is "unfortunate."

"Victim/survivors have stepped forward in significant numbers to bravely report that they were harmed as children and would like to heal," the release states. "That healing will continue despite the news that has come out of Pennsylvania today."

Hoatson goes on to say that Baker's death is "in no way the fault of any of the courageous men and women who have contacted advocacy agencies, attorneys, or law enforcement agencies."

He also extends condolences to the family and community members of Baker.

Hoatson and two former JFK students revealed the existence of the settlement last week at a news conference in Braceville.

Judy Jones, assistant Midwest director of the Survivors Network of those Abused by Priests, said the organization still hopes people who know about other abuse allegations against Baker will continue to come forward.

"We feel sad for Brother Baker's family but even sadder for the dozens of boys who Baker assaulted," she said in a statement.

The Altoona (Pa.) Mirror and Associated Press contributed to this report.

This is a developing story, check back for updates.