Fmr. Priest to Be Sentenced for Underage Sex Abuse
CBS Miami
January 28, 2013

http://miami.cbslocal.com/2013/01/28/fmr-priest-to-be-sentenced-for-underage-sex-abuse/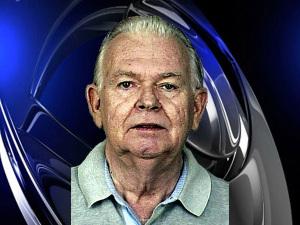 Neil Doherty is the first Catholic priest in the Archdiocese of Miami to be charged with sexual battery on a minor younger than 12. He served as a priest at a parish in Margate. He is retired. (Source: Broward Sheriff's Office via The Miami Herald)



[with video]

MIAMI (CBSMiami) – A former South Florida Catholic priest who pled no contest earlier this month to charges that he drugged and sexually assaulted a Margate boy in the 1990s has been sentenced to 15 years in prison.

During Neil Doherty's sentencing hearing Monday morning, the judge ordered that time he's already spent in jail be credited to his sentence.  With that time taken into account, Doherty will spend a little more than 12 years in prison.

"With today's sentencing of Neil Doherty, justice was served. Neil Doherty was removed from priestly ministry by Archbishop Favalora on April 2002," said the Achdiocese in a statement. "We continue to pray for the healing of those whom he victimized as well as for all young people who have been abused by an adult in a position of trust. That a priest would give scandal in this way both angers and shames us."

During his time with the Archdiocese of Miami Doherty, 69, had served at several South Florida churches, including St. Vincent's in Margate, St. Anthony in Fort Lauderdale and St. Phillip in Northwest Miami-Dade.

Doherty has a long list of accusers who say he used his position of power to sexually assault them. In several cases, Doherty is accused of slipping drugs into drinks to make boys sleepy and molesting them while they were unconscious.

Some of the accusations date back to the 1970s but only came to light in recent years.

Despite the many civil suits filed against him, this was the first criminal punishment for Doherty as a result of the accusations. In most cases, criminal charges could not be filed because the statute of limitations had passed for alleged events.