Archdiocese Says It Doesn't Have Abuse Complaints against Friar Who Taught at St. Mary's Prep
By Patricia Montemurri
Desert Sun
January 31, 2013

http://www.mydesert.com/article/C4/20130131/NEWS05/130131032/Stephen-Baker-Archdiocese-of-Detroit-Orchard-Lake-St-Mary-s-Prep-High-School?nclick_check=1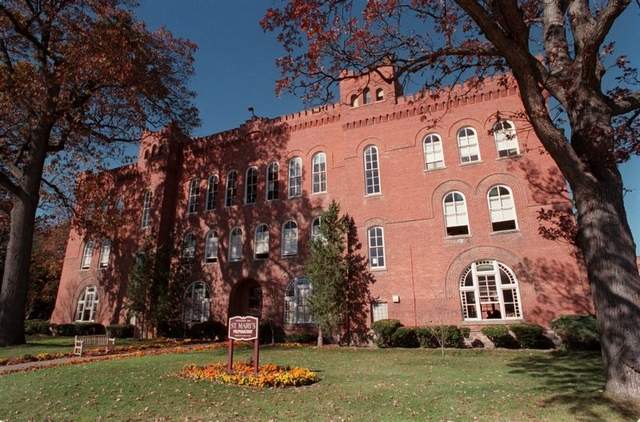 The academy building at St. Mary's Preparatory High School in Orchard Lake dates to 1889 and was originally the Michigan Military Academy. / Patricia Beck/Detroit Free Press



An earlier headline on this story incorrectly stated that the Archdiocese of Detroit had abuse complaints tied to Catholic friar Stephen Baker. The archdiocese does not have a record of any abuse complaints against Baker. This was an editing error. The current headline is correct.

The Archdiocese of Detroit said it has no record of complaints against a Catholic friar who taught at Orchard Lake St. Mary's Prep High School for two years, and killed himself Saturday after allegations surfaced that he had molested students at Ohio and Pennsylvania Catholic schools.

Brother Stephen Baker, a Franciscan friar, taught at the all-boys St. Mary's Prep from 1983-85. He then went on to teach at Catholic high schools in Warren, Ohio and Johnstown, Pa.

"The Detroit archdiocese has no record of sexual abuse complaints involving minors brought against Br. Baker during the two years in Michigan," the archdiocese said in a statement released Wednesday.

The Orchard Lake Schools campus -- which includes the high school, St. Mary's College and Ss. Cyril and Methodius Seminary -- "reports that it does not have any record of an abuse complaint during or after those years," the archdiocese said.

Representatives of the Survivors Network of those Abused by Priests (SNAP) delivered a letter Wednesday to the Detroit archdiocese headquarters demanding that Archbishop Allen Vigneron investigate the Detroit-area tenure of the Franciscan friar.

Baker died of a self-inflicted knife wound at St. Bernardine Monastery near Altoona, Pa.

"We're asking the bishop to acknowledge it and ask that anybody abused by Baker to come forward," said Matt Jatczak, a metro Detroit representative for SNAP.

Boston-based lawyer Mitchell Garabedian, who has specialized in abuse cases involving the Catholic church, said Wednesday that he negotiated an out-of-court settlement for 11 men who alleged that Baker sexually molested them when he was a teacher and coach at Kennedy High School in Warren, Ohio, from about 1986-90. Garabedian said he publicly revealed Baker's name when he announced the settlement earlier this month.

Since the settlement was announced Jan.16, at least 35 other men have come forward alleging that Baker molested them at schools in Ohio and Pennsylvania, Garabedian said Wednesday. Baker taught at Bishop McCort High School in Johnstown, Pa., in the 1990s.

"Those 11 victims have empowered other victims to come forward," said Garabedian, calling Baker "a serial pedophile."

"It would not surprise me that sexual abuse victims come forward who attended St. Mary's," Garabedian said.

The Detroit archdiocese said it was previously unaware of the legal settlement involving Baker or of the circumstances of his death.