Former St. Paul Priest Sentenced for Sexual Abuse of Two Boys
By Emily Gurnon
Pioneer Press
February 1, 2013

http://www.twincities.com/crime/ci_22499054/former-st-paul-priest-sentenced-sexual-abuse-two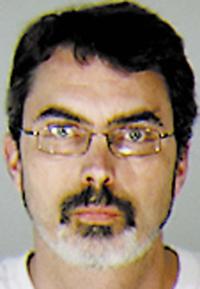 Curtis Carl Wehmeyer, 48, a former priest at Blessed Sacrament in St. Paul, was sentenced Friday, Feb. 1, 2013, to five years in prison after admitting to sexually abusing two boys and possessing child pornography.(Pioneer Press: Courtesy of Ramsey County Sheriff)



The mother of two boys abused by Curtis Carl Wehmeyer, a priest formerly serving at Blessed Sacrament parish in St. Paul, had high expectations when he arrived at the church.

"When we first met Wehmeyer, I had hoped seeds of vocation to the priesthood would be nourished in my boys," she said in a letter to the Ramsey County district judge who sentenced the priest to five years in prison Friday, Feb. 1. "Little did I know that he chose us, and was grooming us, from the beginning."

Wehmeyer owned a camper, which he kept in the church parking lot. He periodically invited her boys inside to sip beer, smoke marijuana, watch pornography and smoke cigarettes, she said.

His actions caused immeasurable pain to the boys and left her family in chaos, the mother said.

One of the boys wanted to pass along a personal statement to the judge: "Thank Wehmeyer for ruining my life."

Wehmeyer admitted to fondling one of the boys and exposing himself to the other when they were ages 12 and 14, pleading guilty to three counts of criminal sexual conduct. He also pleaded guilty to 17 counts of possession of child pornography.

His attorney, Thomas Plunkett, asked Judge Salvador Rosas for a probationary sentence that would have included completion of an inpatient sex offender treatment program outside of prison.

Rosas rejected the request.

"I believe that you are a public safety risk to our community," he told Wehmeyer.

Wehmeyer, 48, of Oakdale was removed from the

parish by archdiocese officials June 21, after the victims went to the police. He pleaded guilty Nov. 8 to all of the charges.

Rosas ordered that Wehmeyer be taken directly into custody Friday by sheriff's deputies.

Wehmeyer apologized to the boys and the church for the pain and embarrassment he had caused them. He pledged to "give back to society and never bring harm to anyone again."

Wehmeyer was charged Sept. 20 with three counts of criminal sexual conduct. The crimes took place in the summer of 2010. One incident happened in the camper in the church parking lot, others during a camping trip.

The child pornography charges came later, after investigators found images on Wehmeyer's laptop.

After his prison sentence, Wehmeyer will be on supervised release for 10 years. He must register as a predatory offender for the rest of his life, Rosas told him.

The Archdiocese of St. Paul and Minneapolis said Friday that, upon Wehmeyer's guilty plea, it petitioned the Holy See for his "dismissal from the clerical state," which would prohibit him from "ever exercising priestly ministry."

Wehmeyer was ordained in 2001 and served as parochial vicar at St. Joseph parish in West St. Paul until 2006, the archdiocese said. He served as parochial administrator at Blessed Sacrament in St. Paul from 2006 to 2009 and was named pastor in July 2009. Blessed Sacrament merged with St. Thomas the Apostle in July 2011.

Emily Gurnon can be reached at 651-228-5522.