Sebastopol Police Examine 1971 Sex Abuse Complaint Linked to Catholic Priest
By Guy Kovner
Press Democrat
February 24, 2013

http://www.pressdemocrat.com/article/20130223/ARTICLES/130229781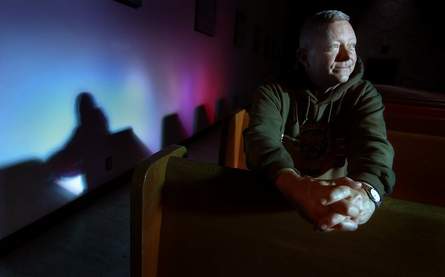 Father John Crews.



Sebastopol police are beginning to delve into a 42-year-old case of alleged sexual assault linked to a Catholic priest, including the reason why it was reported long after the victim's death, Police Chief Jeff Weaver said.

Although the police chief would not identify the suspect in the case, it clearly is related to the Rev. John Crews, the long-time director of the Hanna Boys Center near Sonoma who resigned unexpectedly Feb. 6. The Catholic Diocese of Santa Rosa has acknowledged that Crews resigned in the wake of an allegation of sexual misconduct about 40 years ago.

Prior to taking the top spot at Hanna Boys Center, a highly regarded facility for at-risk boys, in 1984 Crews, 67, served at St. Sebastian's Catholic Church in Sebastopol.

Weaver said he believes the male victim died "years ago" and that he had told the person who reported the crime earlier this month not to disclose it nor to notify police.

The report of an alleged assault at an unidentified Sebastopol church in 1971 was prompted, Weaver said, when the person became aware that the alleged perpetrator had "ongoing access" to potential victims.

Weaver said the person felt it was "more important to prevent future victimization" than to maintain the secret.

The chief said he could not name the victim of a sex crime nor the suspect because no arrest has been made.

Santa Rosa Bishop Robert Vasa said last week that Crews had been accused of an "inappropriate relationship with a young man." Crews also retired from public ministry, the bishop said. He has not been available for comment since his resignation.