Former Christian Brother Sentenced to Five Years for Indecent Assaults
RTE News
March 1, 2013

http://www.rte.ie/news/2013/0301/370265-edward-bryan-court/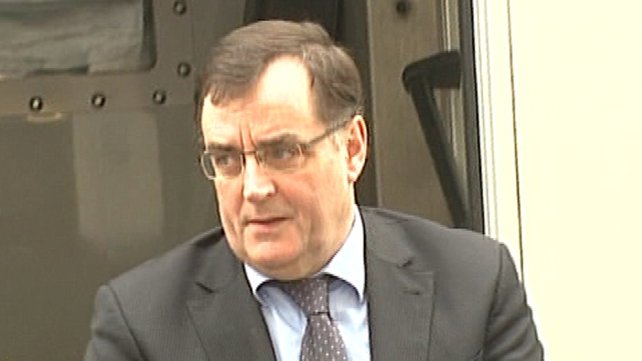 Edward Bryan had pleaded not guilty at Cork Circuit Criminal Court when the trial opened



The victims of a former Christian Brother, who indecently assaulted them when they were schoolboys in the 1980s, have said the trial was all about being believed.

The three men, now in their late 30s and early 40s, welcomed Edward Bryan's conviction and the five-year prison sentence imposed on him at Cork Circuit Criminal Court today.

Judge Sean O Donnabhain said the 59-year-old, with an address at Martinvilla, Athboy Road, Trim in Co Meath, had not shown a shred of remorse, which the judge found alarming.

It was the third time the former Christian Brother at the North Monastery School in Cork City had stood trial on the indecent assault charges.

A re-trial collapsed last November when one of the complainants accused the former metal work teacher and basketball coach of ruining his life in front of the jury.

Outlining how the sexual abuse during one-to-one basketball training had affected them, one victim said that he had trusted a man who had betrayed and violated him in the most horrific way.

The victim, who is now in his early 40s, said the abuse had haunted him for 23 years.

Another told of how he had begun using drugs to help himself escape from his overwhelming sense of shame and guilt and how his addiction scarred everyone he loved.

He said he had spent ten hours in the witness box during this trial going through what Bryan did to him in graphic detail.

He said if it took another 20 trials, and 100 hours in the box, he would still do it.

The third victim told the judge that he just wanted to be believed, to be vindicated, to get some justice, and happily, he has been.