Green Bay Catholic Diocese Reaches Settlement with Abuse Victims
WBAY
March 19, 2013

http://www.wbay.com/story/21724420/2013/03/19/green-bay-catholic-diocese-reaches-settlement-with-abuse-victims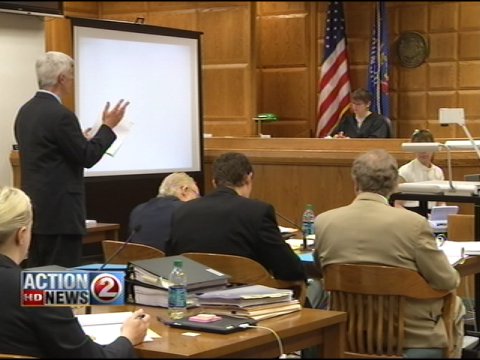 Merryfields civil trial last May



The Catholic Diocese of Green Bay says it has reached a settlement with two brothers who were abused by a priest, avoiding a new trial.

Todd and Troy Merryfield had a civil lawsuit against the diocese, saying Church officials were aware of allegations of sexual abuse against Father John Patrick Feeney before he abused the Merryfields as boys in 1978.

The Merryfields won their lawsuit last May and were awarded $700,000, but a new trial was ordered after concerns that a juror had an undisclosed bias. A re-trial was scheduled for this coming May.

The diocese did not disclose the terms of the settlement.

With Tuesday's announcement, Bishop David Ricken issued the following statement:

First and foremost, I would like to say I am truly sorry to Todd Merryfield and Troy Merryfield, as well as their families, for the pain they have endured from child sexual abuse and the lawsuits that followed. I hope and pray that they can experience God's healing presence within their hearts.

Not only do I offer my sincere apology to the Merryfields, but to all of God's children who have been impacted from child sexual abuse, especially the victims/survivors. Each time I have personally met and listened to their experiences and concerns, I am reminded of the profound affects this abuse has on their lives. I recognize the suffering of those who have been harmed and promise to work with all those interested in rebuilding their trust in the Church. As the current shepherd of the Diocese of Green Bay, I am genuinely sorry and will continue to keep them close in prayer as they heal.

It has been 10 years since the implementation of the United States bishops' Charter for the Protection of Children and Young People in June 2002. During this time and continuing into the future, it has been our pledge to create an environment that protects our children and individuals at risk from harm. The faithful of the Diocese of Green Bay deserve to be treated with dignity, charity and respect, and to be served by men and women who fully reflect the love and protection of Jesus Christ."