Priest Sex Abuse Victims to Speak out Friday
By Scott Cooper Williams
The Press-Gazette
March 21, 2013

http://www.greenbaypressgazette.com/article/20130321/GPG0101/303210343/Priest-sex-abuse-victims-speak-out-Friday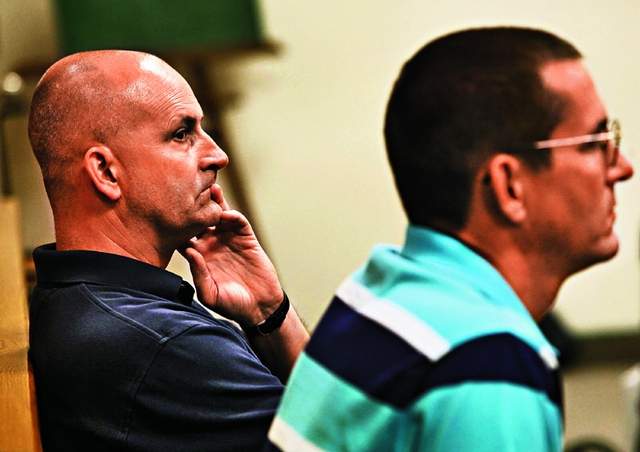 Todd Merryfield, left, and his brother Troy Merryfield listen to testimony in Appleton in May 2012. The Catholic Diocese of Green Bay will pay $700,000 to settle a civil lawsuit brought by the brothers stemming from a sex abuse case involving a former priest in the diocese. / File/Gannett Wisconsin Media



Two brothers sexually assaulted by a priest in Outagamie County in the 1970s plan to speak out Friday after receiving a $700,000 settlement with the Catholic Diocese of Green Bay.

Todd Merryfield and Troy Merryfield have called a news conference at 1:30 p.m. Friday outside the diocese headquarters in Allouez.

The diocese earlier this week agreed to pay the Merryfields a $700,000 settlement in a civil lawsuit that the brothers filed in 2008.

When they were children in the late 1970s, both brothers were assaulted by the Rev. John Feeney at St. Nicholas Church in the Outagamie town of Freedom. Feeney was convicted of sexual assault in 2004 and sent to prison for nearly eight years.

The Green Bay diocese includes 157 parishes across 16 counties, including Brown and Outagamie counties.

Clarification

An earlier online version of this story said the press conference would be today. The Press-Gazette was told of the date change after that version was published.

— swilliams@greenbaypressgazette.com and follow him on Twitter @pgscottwilliams.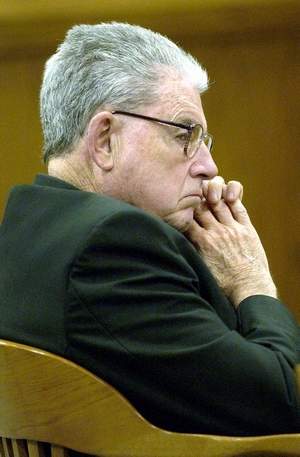 Former Catholic priest John Feeney during his criminal trial in 2004. / File/Gannett Wisconsin Media