Sex Abuse by Orchard Lake Friar First Reported in 1985, Dad of Alleged Victim Says
By Patricia Montemurri
Detroit Free Press
March 27, 2013

http://www.freep.com/apps/pbcs.dll/article?AID=2013303270061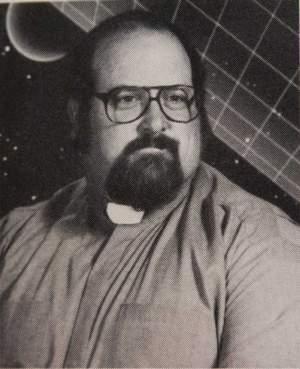 Brother Stephen Baker was a teacher at Orchard Lake St. Mary's in the mid-1980s



[with video]

A longtime Michigan resident said Tuesday that he confronted an official at Orchard Lake St. Mary's high school in 1985 about his son's alleged sexual abuse by Brother Stephen Baker, a Franciscan friar who killed himself in January after abuse incidents became public at Ohio and Pennsylvania schools.

In March 1985, the father said he confronted Baker and a St. Mary's administrator. The father said he demanded that Baker be terminated immediately.

"You are a sick man, and this is your last day at the school," the man said he told Baker. "I'll see to it."

The father spoke at a Romulus news conference Tuesday arranged by a victims advocacy group, Road to Recovery of New Jersey, and attorney Mitchell Garabedian.

Baker's name became public in January, after Garabedian successfully negotiated an out-of-court settlement for 11 men who alleged that Baker sexually molested them when he was at John F. Kennedy Catholic high school in Warren, Ohio.

Garabedian said six former St. Mary's students have come forward since Baker committed suicide.

Baker was a wrestling coach, a teacher, an athletic trainer and a dormitory official at St. Mary's, an all-boys school, in 1983-85.

The alleged victim's father said he came forward now because he believes St. Mary's schools and the Archdiocese of Detroit are not disclosing all of the complaints about Baker.

"They're flat-out covering it up ... because they said no incident ever was reported," he said. "It was reported. I reported it myself."

When the settlement went public in January, Barbara Aponte, 55, of Poland, Ohio, pieced together the reasons that could have contributed to the 2003 suicide of her son, Luke Bradesku.

Baker taught religion to Bradesku his freshman year and was an athletic trainer for sports teams. Her son also had tried to commit suicide while in high school, she said.

In a statement Tuesday, the Archdiocese of Detroit stated there was no record of sexual abuse complaints against Baker when he was at St. Mary's.

"Brother Baker's assignments to ministry and/or studies would have been the responsibility of the Third Order of Regular Franciscans," the archdiocese said, referring to Baker's religious order.

The archdiocese said St. Mary's does not have any record of an abuse complaint "during or after those years."

Spokesman Ned McGrath said Baker had no assignment from the Detroit Archdiocese. "Thus, his religious order would not have been required to notify the archdiocese of his time here as a student or of his departure."