Woodburn Priest Pleads Guilty to Sex Abuse
The Statesman-Journal
April 1, 2013

http://www.statesmanjournal.com/article/20130401/UPDATE/130401034/Woodburn-priest-pleads-guilty-sex-abuse?nclick_check=1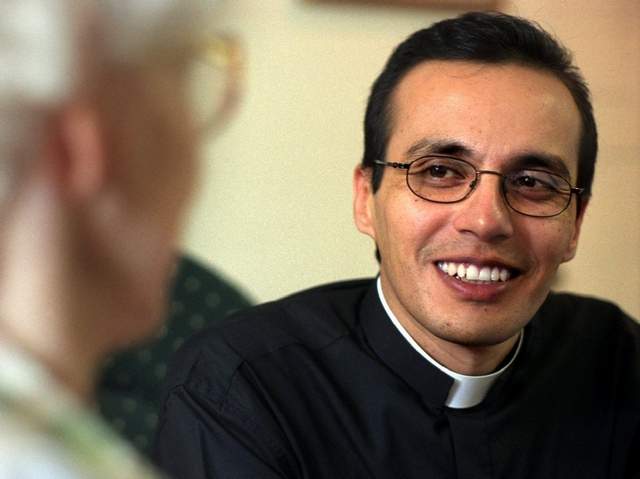 Father Angel Perez pleaded guilty to a sexual abuse charge on Monday, April 1, 2013. / (AP Photo/The Oregonian, Stephanie Yao)



A Catholic priest was sentenced to 75 months in prison on Monday after he pleaded guilty to molesting a 12-year-old Salem boy.

Angel Armando Perez, 47, was arrested in August after a the boy told his family while spending the night in Perez's home, he woke up to the priest touching his genitals and taking photographs with a cell phone.

The boy reportedly ran from the Woodburn home with Perez chasing him dressed only in his underwear. Neighbors took the boy to his sister's house.

The boy told his sister "Father Angel touched me in my privates," according to court documents.

Perez, who was a parish priest at St. Luke Catholic Church in Woodburn, pleaded guilty to one count of sexual abuse, driving under the influence and two counts of furnishing alcohol to a minor.

Prosecutors dropped one count of using a child in display of sexually explicit conduct, three counts of furnishing alcohol to a person under 21 and tampering with physical evidence.

Police alleged during the grand jury hearing in August that Perez gave the boy alcohol on multiple occasions that dated as far back as January 2012.

They also said Perez deleted the images from his cell phone.

Perez has been held in Marion County jail since his arrest.