Victim Refuses to Pursue Charges Gcso Investigation Closed in Priest Case
By Scott J. Bryan
The Index-Journal
April 23, 2013

http://www.indexjournal.com/main.asp?SectionID=4&SubSectionID=40&ArticleID=18188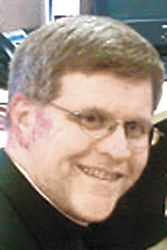 Hayden Vaverek



An alleged victim of sexual misconduct of a minor by a Catholic priest will not pursue criminal charges, a Greenwood County Sheriff's Office report released Monday indicated.

The report, filed by the GCSO's investigations unit, said the 32-year-old Simpsonville victim signed a criminal investigation waiver, indicating "he did not want to further pursue the investigation."

GCSO investigator Kenny Downing said any adult can sign a waiver not to pursue charges. Minors cannot; they must have a parent or guardian's signature.

Lander In-Story

The allegation stemmed from a meeting the GCSO had with Diocese of Charleston investigator Paul Buceti, who met with investigators March 8.

On March 10, the Diocese of Charleston issued a release stating Father Hayden Vaverek was placed on administrative leave and had his priestly faculties withdrawn after "an allegation of sexual misconduct of a minor dating back more than 15 years."

Vaverek served at several parishes and schools in South Carolina, including those in Greenville, Simpsonville, Anderson, Greenwood, McCormick, Myrtle Beach, Garden City, Moncks Corner, Bonneau and Hilton Head Island.