Priest Calls on Vatican to Investigate Newark Archbishop John J. Myers
By Mark Mueller
The Star-Ledger
April 29, 2013

http://www.nj.com/news/index.ssf/2013/04/priest_calls_on_vatican_to_inv.html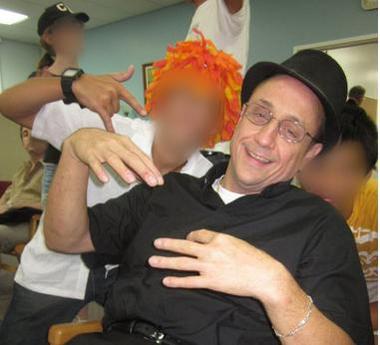 The Rev. Michael Fugee poses with two boys during a pilgrimage to Canada in 2010. The Star-Ledger has obscured their faces to protect their identities.



An influential Wisconsin priest who advocates for victims of sexual abuse has called on the Vatican to investigate whether Newark Archbishop John J. Myers violated canon law in his handling of a clergyman who continues to work with minors despite a lifetime ban.

The Rev. James Connell, the former vice chancellor of the Archdiocese of Milwaukee, aired his concerns in a letter he emailed this morning to the Congregation of the Doctrine of the Faith, the Vatican office that has dealt with allegations of sexual abuse within the Roman Catholic Church.

Connell, a canon lawyer, wrote the letter after reading a Sunday Star-Ledger story about the Rev. Michael Fugee, who is barred from working with minors under a 2007 agreement with law enforcement.

The newspaper found that Fugee, with the approval of Myers, continued to engage children through an unofficial association with a Monmouth County church, St. Mary Parish in Colts Neck. Fugee, who is friends with the church's youth ministers, has attended retreats with the youth group, traveled with teens to Canada and heard the confessions of minors behind closed doors.

Photos posted on Facebook show him smiling and posing with teenage boys and girls.

"The truth in this crisis has to come to light or we will never have true justice," Connell said in a telephone interview today. "We cannot expect there to be healing for the victims and survivors if we do not have that truth."

In his letter, Connell asks the Vatican to examine whether Myers properly notified the Congregation of the Doctrine of the Faith after the priest confessed to fondling a 14-year-old boy. Fugee was subsequently convicted at trial of criminal sexual contact, a count later vacated by an appellate panel that ruled part of the confession should not have been presented to jurors.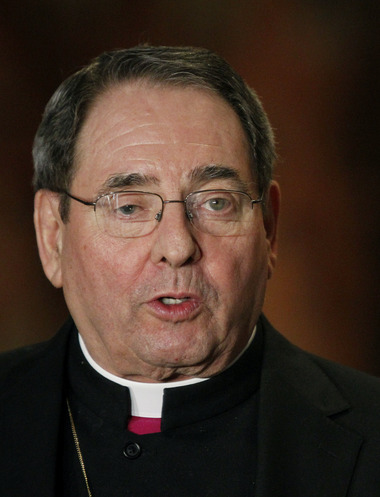 Newark Archbishop John J. Meyers, seen here in March, has come under criticism for his handling of the Rev. Michael Fugee.



The Bergen County Prosecutor's Office permitted him to enter pre-trial intervention, a rehabilitation program, on the conditions he undergo counseling for sex offenders and sign the agreement to stay away from children for the remainder of his life as a priest.

The prosecutor's office launched an immediate investigation after learning of Fugee's interaction with kids from The Star-Ledger.

In his letter, Connell also questioned whether Fugee should have been returned to ministry at all given the priest's initial confession and then his willingness to enter the rehabilitation program. Connell calls that decision another admission of wrongdoing.

Jim Goodness, a spokesman for the Newark Archdiocese, said in response to Connell's letter that Myers has fully complied with canon law, including notifying the Vatican of Fugee's past and forwarding to Rome all relevant documents.

Fugee was returned to ministry, Goodness added, only after an archdiocese review board found that no sexual abuse took place. Those findings also were forwarded to the Congregation for the Doctrine of the Faith, which concurred with the findings, the spokesman said.

Goodness has argued Fugee did not breach his agreement with the prosecutor's office because he was under the supervision of other priests or lay ministers at the time.

Connell, who has read the agreement, questions that defense as well.

"I don't think it's ambiguous at all," he said. "He was not to be with children. He has completely ignored what he agreed to."

RELATED COVERAGE

• Newark archbishop allows priest who admitted groping boy to continue working with children

• Priest who admitted groping boy appointed to high-profile position in Newark Archdiocese

• Archdiocese removes priest from hospital in Newark after learning of molestation history

• Newark archbishop shielded at least 4 priests accused of sexual abuse