Berlin Priest Pleads Guilty to Child Endangerment Charges; Faces Five Years in Prison
By Christine Dempsey
Hartford Courant
April 30, 2013

http://www.courant.com/community/berlin/hc-berlin-priest-plea-0503-20130502,0,6439699.story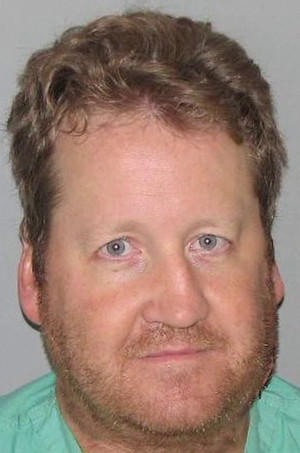 Miller faces faces five years in prison after pleading guilty to possession of child pornography, obscenity and three counts of risk of injury to a minor. (Courtesy of Berlin Police Department / May 2, 2013)



A Catholic priest faces five years in prison after he admitted in Superior Court on Thursday that he had child pornography on his computer and chatted about sex on the Internet with underage boys.

The Rev. Michael Miller, 43, of Berlin, pleaded guilty to possession of child pornography, obscenity and three counts of risk of injury to a minor before Judge Hillary Strackbein. He is expected to be sentenced July 9 to a prison term of 20 years, suspended after five, followed by 20 years of probation.

He used church computers for some of the crimes, his lawyer, William St. John, said outside the courtroom. But St. John said his client was never accused of touching boys.

"He's extremely remorseful," St. John said. "There are a lot of people who love this guy."

He wouldn't let the priest talk to the media.

Miller will never function as a priest again, said Maria Zone, spokeswoman for the Archdiocese of Hartford. He was a pastor at St. Paul Roman Catholic Church in Berlin, and his victims were church members, students at the church's school or both.

He was suspended from public ministry as soon as police told the church about the allegations, Zone said.

According to a warrant for Miller's arrest, a woman contacted police on July 2, 2011, after learning about a Facebook conversation the priest was having with her 13-year-old son. The priest commented that some professional wrestlers had "nice butts," the mother said.

She looked up past Facebook chats between the two and learned that the priest had made comments about the boy being in puberty and about how the priest is "addicted to porn" and pleasures himself, the warrant states.

The priest also invited the boy to come over and watch a "dirty movie" so they could "have some fun," and also wrote in "extreme detail" about sex acts he would perform on the boy, the warrant says.

Miller was arrested on July 11, 2011.

Police also learned about a 16-year-old victim from a social worker. After interviewing that boy, police learned that the priest had emailed to the teen — from a church computer — videos of an unknown person masturbating, according to prosecutor Christian Watson and court documents.

Investigators later identified more teens with whom Miller had inappropriate Facebook chats during an computer analysis conducted at the New Britain Police Department. There were seven all together.

They learned that Miller called another teen — a 15-year-old, according to another warrant — "sexy," and also told the teen that he engaged in sex acts with members of the priest's soccer team, Watson said.

Miller told another juvenile that he was bisexual, the warrant states. That boy told police that the priest started out talking about online video games, school and sports, but gradually moved on to sexual topics.

The computer examination also turned up five pornographic videos of children, including one with boys ages 6 to 10 performing sex acts on each other and another involving a younger girl and an adult.

Miller was arrested again on June 14, 2012.

In a joint statement, the archdiocese and Miller's order, the Franciscan Friars Conventual, said Miller's guilty pleas follow "many months of personal deliberation, reflection and prayer. During this time, Miller has received medical treatment and undergone therapy.

"We hope that Miller's plea will give some solace and closure to the minors he violated — and their families. We will continue to pray for them so that they will continue to heal from this regrettable experience."