Newark's Name-changing Predator Priest Makes Headlines Again
By Worthy Adversary
Joelle Casteix
May 9, 2013

http://theworthyadversary.com/1898-newarks-name-changing-predator-priest-makes-headlines-again

Within the past few weeks, the Archdiocese of Newark has settled sex abuse and cover-up lawsuits with five men who charge that they were abused by convicted Newark priest Fr. Carmine Sita.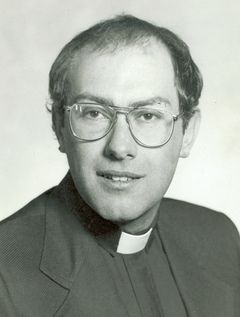 Call me Carmine. Call me Gerald. Whatever you do, don't call the cops.



Sita, who was convicted of child sex abuse in New Jersey in 1983, was later allowed to change his name to Fr. Jerry Howard and move to Missouri, where he continued to work as a priest with the blessing of church officials.

Howard continued to abuse in Missouri. He is currently in Missouri's Cooper County Jail awaiting trial for sex crimes there.

I wonder if the Archdiocese of Newark would have settled were it not for recent embarrassing revelations that Newark Archbishop Myers had allowed an admitted predator to keep working with children.

The oppressive silence I hear must be Archbishop Myers' apology to the victims.