Ex-fresno Woman Sues Elderly Priest, Claiming He Raped Her As a Teen
By John Ellis
Fresno Bee
May 9, 2013

http://www.fresnobee.com/2013/05/08/3291882/ex-fresno-woman-sues-elderly-priest.html

A Marin County woman is suing a Catholic priest who is now in Ireland, saying he raped her in 1970 while he was serving a short stint at St. Anthony of Padua Catholic Church in northwest Fresno.

Kathryn Mary McGrath, now 59, was "barely 16 years old," the lawsuit says, when Vincent A. O'Connell assaulted her by placing his hand down her pants a short time after her father had died suddenly.

McGrath's lawsuit -- filed this week in Fresno County Superior Court -- is the latest in a long line of lawsuits alleging sexual assault by Catholic priests both nationally and internationally.

The suit says O'Connell, "a very striking and charismatic Irish priest," came to Fresno from Nigeria. He was a visiting priest in between assignments who became a fixture in the McGrath household.

O'Connell would golf with McGrath's father and swim in the pool with her siblings. Born in Fresno, she was the oldest of four children, the suit says, and was taught growing up that priests were to be "revered and trusted."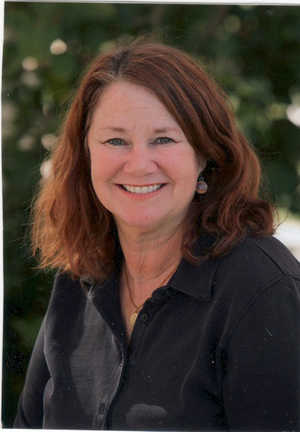 SPECIAL TO THE BEE - Kathryn Mary McGrath, a Marin County woman suing a Catholic priest who is now in Ireland, says he raped her in 1970 while serving a short stint at St. Anthony of Padua Catholic Church in northwest Fresno.



On July 6, 1970, the suit says, McGrath's father became seriously ill and was taken to the hospital. Arriving to an empty home, McGrath didn't know what to do, so she reached out to O'Connell, "her father's dear friend and the trusted family priest," the suit says.

He took her to the hospital, but on the way stopped for cigarettes, telling McGrath to buy a pack for each of them. Although she didn't smoke, the suit says, O'Connell urged her to smoke with him.

Two days later, McGrath's father died at age 43. Her mother began to drink heavily, the suit says, and McGrath took on the role of caring for her siblings.

O'Connell, the suit says, stuck around the house and, on a day he was alone in the kitchen with McGrath, pushed her up against the kitchen cabinet, started kissing her and forced his hand down her pants, raping her.

McGrath broke away and hid in a closet.

The suit also says McGrath has a "vague memory" of a subsequent incident where O'Connell "was on top of her."

O'Connell eventually left Fresno. Now about 80, he lives at a home for the Holy Ghost Fathers in Dublin, Ireland.

Teresa Dominguez, chancellor of the Catholic Diocese of Fresno, said in a written statement that the diocese "has received a third-party, unsubstantiated complaint against a priest on a short-term visit in 1970.

"The Diocese of Fresno immediately engaged response procedures, which includes a request that the third party encourage the complainant to come forward so that the diocese may be directly present to the concern by offering outreach, opening a diocesan investigation, notifying any other (arch)diocese or religious order of which the accused priest is currently residing, and following mandated reporting law if applicable."

She added that the diocese could take other actions as it learns more about the allegations.

McGrath's suit says she told no one of the assaults for years and "did not realize the harm" it caused until a few years ago when she was diagnosed with post-traumatic stress disorder.

In 2003, after reading a Time magazine story on priest sexual abuse, she reported the incident to her Marin County parish deacon, priest and the principal of the Catholic school where she worked.

Nothing happened and because of that, McGrath last year filed a separate lawsuit in San Francisco Superior Court against the Archdiocese of San Francisco and others related to that incident. That lawsuit is set for trial on July 8.

"I live absolutely haunted by this man," McGrath said in an interview. "I didn't know where he was, and now I do. The truth is coming out, finally."

Besides O'Connell, McGrath's Fresno County suit includes others who are unnamed, but reserves the right to add real names later.

"People need to be accountable for what they do to people, no matter how long ago it was," she said. "My major concern is I'm not the only victim."