Newark Archdiocese Pays $650k to Settle Sex Abuse Claims against Former N.J. Priest
By Mark Mueller
The Star-Ledger
May 10, 2013

http://www.nj.com/news/index.ssf/2013/05/newark_archdiocese_pays_650000.html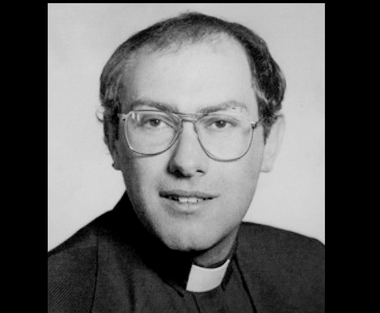 The Rev. Carmen Sita legally changed his name to Gerald Howard in 1983.



The Archdiocese of Newark has paid $650,000 to settle molestation claims brought by five men against a former New Jersey priest now awaiting trial on unrelated sex charges in Missouri.

The settlement, announced Thursday by a lawyer for the men, recalls one of the darker chapters of the archdiocese's role in the clergy sex abuse crisis.

The Rev. Carmen Sita pleaded guilty in 1982 to sexually assaulting a teenage boy at St. Aloysius Church in Jersey City. Sentenced to five months' probation, Sita changed his name to Gerald Howard and was soon shuffled to a parish in the Diocese of Jefferson City, Mo.

The Newark archbishop at the time, Peter Gerety, never informed the public of the name change. Howard would go on to molest at least three more children in Missouri, authorities said. Charged in 2010, he remains jailed on $1.5 million bond while he awaits trial.

"It frankly horrifies me that this priest was allowed to move on and run amok," said Greg Gianforcaro, the Phillipsburg attorney who announced Thursday's settlement. "There is no excuse for it."

Gianforcaro's clients were young parishioners at St. Aloysius when Howard allegedly molested them in the late 1970s and early 1980s. Nearly all of the abuse took place in the rectory of the Jersey City church, the attorney said.

The men, whose names were not released, knew one another as teenagers and confided in one another at the time. They also knew the teen whose allegations led to Howard's 1982 guilty plea, Gianforcaro said.

"They acknowledged the fact that something was wrong, but they didn't realize the impact it would ultimately have on them," he said. "Despite the fact that they're getting money, these men are scarred for life. They will probably have to be in counseling for the rest of their lives."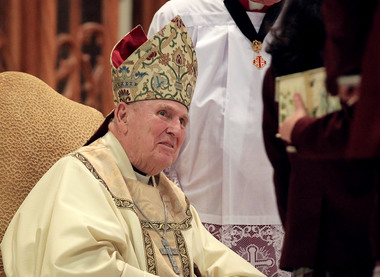 Former Newark Archbishop Peter Gerety is honored during Thanksgiving Mass in 2012 for his 100th birthday.



The length of the alleged abuse varied from several months to several years, the attorney said.

The five came forward separately in recent years after reading about Howard's arrest and his previous identity as Sita. The men, now in their 40s, agreed to mediation with the archdiocese after two initially filed lawsuits, Gianforcaro said.

He declined to say how the settlement would be split among the alleged victims, four of whom still live in New Jersey. The other alleged victim lives in Pennsylvania.

Jim Goodness, a spokesman for the Archdiocese of Newark, declined to comment.

"We don't discuss actual or proposed settlements," he said.

The Star-Ledger has reported the archdiocese previously paid an additional $225,000 toward a $600,000 settlement with one of the Missouri victims, Mark McAllister.

In 2009, McAllister gave a wide-ranging interview to the newspaper, faulting the Newark Archdiocese and the Diocese of Jefferson City for failing to protect children.

Howard was indicted by a grand jury in Cooper County, Mo., for allegedly sexually abusing three men between 1984 and 1987.

During a hearing last November, the alleged victims said he pushed them to use marijuana, told them that all "enlightened" people were bisexual and threatened that if they told anyone of the alleged sexual acts, he would reach out to his "contacts" in New Jersey to take care of the situation, according to an account in the Columbia Daily Tribune.s