Relatives Cry Cover-Up in 1960 Murder of Texas Beauty Queen As the Main Suspect, a Priest, Has Never Been Charged and Continues to Live Comfortably

June 2, 2013

http://www.dailymail.co.uk/news/article-2334603/Relatives-cover-1960-murder-Texas-beauty-queen-main-suspect-priest-charged-continues-live-comfortably.html?ito=feeds-newsxml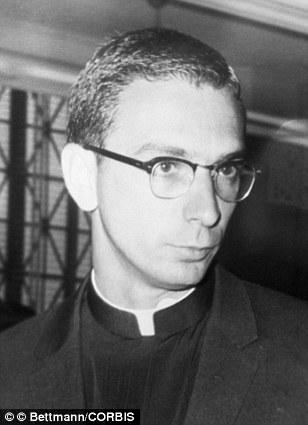 Shocking crime: Irene Garza, who was Miss South Texas, was found dead lying in a canal in her hometown around Easter 1960. A Catholic priest who heard her final confession, Rev. John Feit, has been a person of interest but was never arrested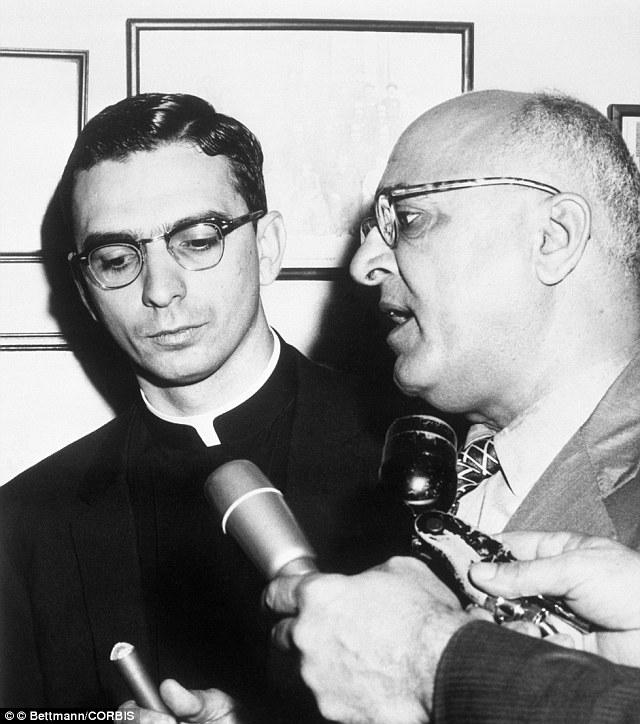 Grilled: Feit was questioned in Garza's death but has never been charged. Her family believes local officials covered for him because of his religious title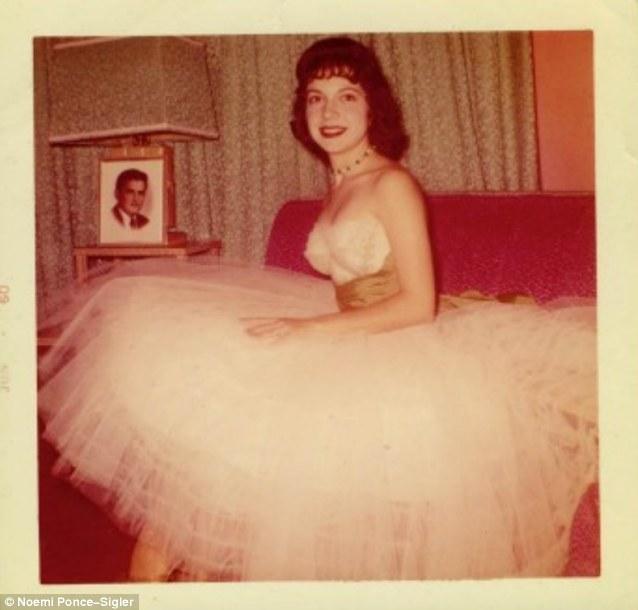 Garza's relatives have continued the fight to get justice for her, even more than 50 years after the crime



The relatives of a beauty queen murdered in Texas in 1960 have said officials helped cover-up for a priest who has been a suspect in the murder since the initial investigation.

Former Miss South Texas, Irene Garza, was found lying in a canal in her hometown of McAllen after having disappeared the day before Easter. She had went to Sacred Heart Catholic Church to give confession to  Rev. John Feit.

Feit, a then-27-year-old, priest was immediately a suspect in Garza's death because less than a month earlier her had found guilty of attacking another young woman at a nearby church. He did not serve any jail time and was fined $500.

But Feit was never arrested in the case and was quietly transferred to a monastery before leaving the priesthood in the late 1960s.

He continues to live a comfortable life in a affable neighborhood in Phoenix. He has steadfastly denied ever killing Garza in interrogations with police and interviews by the media, including CNN.

But after the case was reopened in 2002, two witnesses came forward to investigators to say Feit allegedly confessed to them.

Lynda De La Vina, Garza's cousin who was 9-years-old when the crime occurred, said it was unthinkable to accuse a priest of such a horrific crime.

'We were accusing a priest that -- in those days priests were infallible, ' said De La Vina.

Another cousin, Noemi Sigler, was only 10-years-old when Garza was killed.

'It was impossible for a priest to do such a deed. I mean, if you thought of it, that would be sacrilegious.'

Sigler believes police protected Feit at the time because of his religious authority.

'I don't know whether it was out of respect for the church or anger or fear, I have no idea,' she said.

Both cousins refused to let the case die even as Feit went to a monastery and the case grew cold. 

When officials began their new investigation in 2002, two witnesses came forward to offer new evidence against Feit.

One priest, Joseph O'Brien said he worked with Feit at Sacred Heart and told Sigler that Feit confessed to the murder.

The other witness was Dale Tacheny, who served as a monk and was Feit's spiritual adviser when he was in the Missouri monastery.

Tacheny said Feit confessed to killing a young woman around Easter.

Feit said he offered to take the woman to the rectory, Tacheny said, where Feit allegedly sexually assaulted her, bound and gagged her, fondled her breasts, and put something over her head.

'That's what he did,' said Tacheny, who said Feit more shocking details in his alleged confession.

The former monk said Feit told him he took Garza to a separate location, where he was living, and hid her there, bound, overnight.

Garza died the next when she apparently suffocated.

He asked Feit why he was living at a monastery and not in prison. ' "The church protected me, the people in the church, my superiors, protected me," ' Tacheny quoted Feit as saying.

'I believe he killed her,' said Tacheny. 'I had no doubt about it because he said he did.'

But the District Attorney,  Rene Guerra, chose not to arrest Feit because he did not find the two new witnesses credible.

It was another setback for De La Vina who has still vowed to not give up until there is justice for her cousin.