Salem Says He's Stepping Away from Bishop McCort
The Tribune-Democrat
June 5, 2013

http://tribune-democrat.com/breakingnews/x756636722/Salem-says-hes-stepping-away-from-Bishop-McCort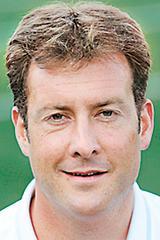 Ken Salem



JOHNSTOWN — Former Bishop McCort Catholic HIgh School Principal Ken Salem, who has been on administrative leave from the school since March 1, announced Wednesday that he has ended his affiliation with the Johnstown school.

Bishop McCort has been involved in a scandal involving Franciscan Brother Stephen Baker.

Baker has been accused of molesting numerous students throughout the 1990s when he worked at the school as a trainer. Baker committed suicide on Jan. 26 by stabbing himself in the heart with a knife.

The school made no mention of the ongoing Baker investigation in its decision to place Salem on leave, but he did mention it in his announcement on Wednesday.

In a press release, Salem said: "After three months of prayerful consideration, it is my decision, supported by my family, to voluntarily separate from Bishop McCort Catholic High School, effective immediately, in order to pursue other professional opportunities. I have thoroughly enjoyed my time at Bishop McCort Catholic High School thanks to the exceptional students, supportive faculty and staff, dedicated parents, generous alumni, and many supporters of the school in the Johnstown community.

"I have been proud of our students, faculty, and staff during this difficult time. They have demonstrated pride in our school while compassionately remembering the victims of Brother Stephen Baker. I continue to remember everyone in my daily prayers who has been victimized by this tragedy," continued Salem.

"It is my hope that Bishop McCort Catholic High School will continue its mission of faith-based education in the Johnstown community for another 90 years. I offer everyone in the McCort family my continued prayers and support in the future and ask that you do the same," Salem concluded.

The school responded to Salem's announcement with one of its own.

"The board of trustees of Bishop McCort Catholic High School and Bishop McCort Catholic High School wish Mr. Salem and his family the best in the future. D. A. Gardill will continue as acting principal," the press release said.