"Singing Priest" Gets Extra 15 Months" Jail for Abuse of Boys
By Declan Brennan
Irish Independent
June 8, 2013

http://www.independent.ie/irish-news/courts/singing-priest-gets-extra-15-months-jail-for-abuse-of-boys-29329292.html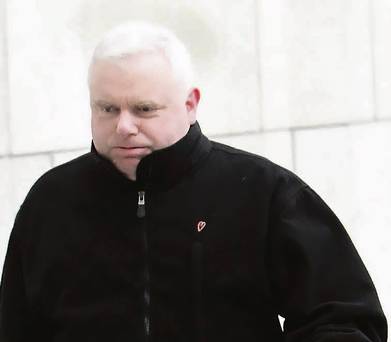 Tony Walsh



A FORMER priest who is serving 16 years for the rape and abuse of schoolboys has had 15 months added to his sentence for abusing two other boys in the '70s and '80s.

Tony Walsh, who was known as the 'Singing Priest', is also due to have the entirety of his sentence reviewed by the Court of Criminal Appeal next month.

Walsh (59), formerly of North Circular Road, Dublin, pleaded guilty at Dublin Circuit Criminal Court to two counts of indecent assault on January 1 and April 4, 1979. The victims were aged between 10 and 11.

Judge Martin Nolan said that Walsh had worked his way into the confidence of the families of the two victims with "cold- blooded intent". He said the sexual assaults were aggressive and incredibly frightening for the children involved.

EFFECTS

He said that the abuse has had serious and long-term effects on the victims.

Remy Farrell, defending, said that Walsh had already received a substantial sentence of 16 years for other offences and that it would be unduly punitive to add to this sentence.

Judge Nolan disagreed and said he would impose a sentence consecutive to the existing prison term in order to recognise the seriousness of the offences and the harm Walsh had done.

He said that the latest sentence should go before the Court of Criminal Appeal next month when Walsh's current sentence is appealed. Garda John Barrett told Vincent Heneghan, prosecuting, that the first victim was aged 11 when Walsh caught him eating sweets outside the church before taking Holy Communion.

The boy told the priest he was having a "mixed grill" and this comment angered Walsh. Walsh took the boy into the priest's house and sat him on his lap. He told him that his parents would be angry at him for not going to Mass. He then pulled the boy's trousers and pants down and abused the boy.

The victim told gardai later that he didn't understand what was happening. Walsh told him that his parents would not believe him if he told them.

The abuse only came to light in 2008 during bereavement counselling after the victim's father had died.