Bolingbrook Ex-Priest Resigns Counselor Job after Group Calls for His Dismissal
The Patch
June 12, 2013

http://bolingbrook.patch.com/groups/police-and-fire/p/bolingbrook-expriest-resigns-counselor-job-after-group-calls-for-his-dismissal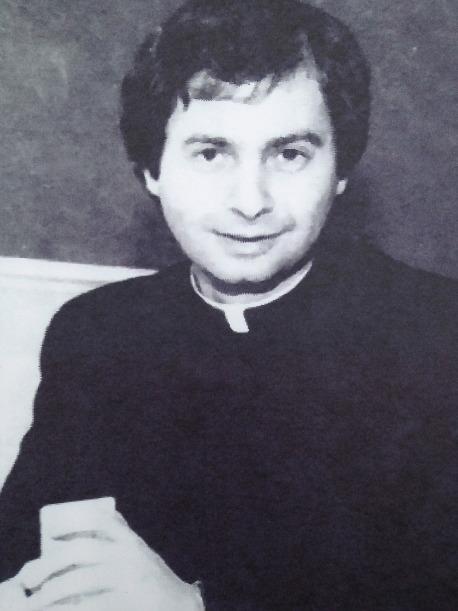 Russell Romano.



Russell Romano is listed on the Archdiocese of Chicago's website as a priest with "substantiated allegations of sexual misconduct with minors."

Members of SNAP—Survivors Network of those Abused by Priests-- called for the firing of Bolingbrook ex-priest Russell L. Romano May 9.  

Romano has worked as a counselor for Advocate Health Care in the Illinois Professional Heath Program in Des Plaines for 12 years, according to SNAP. He is listed on the Archdiocese of Chicago website as a priest with "substantiated allegations of sexual misconduct with minors."

SNAP learned Tuesday that Romano was to retire from his position at Advocate Health Care by the end of the month.

"Romano should be fired. And those who hired him - Advocate Health and the Chicago archdiocese - should aggressively seek out others who may have seen, suspected or suffered his crimes," said Barbara Dorris of SNAP in a release. "Letting him retire implies that he's innocent and that's wrong."

Kevin Brady, Advocate's Chief Human Rights officer and senior vice president, said that "most of Romano's work was done telephonically," that Romano "had no contact with children," and that Advocate officials were "confident that no one has been placed at risk," according to the release.

Romano was ordained in 1973 and laicized in May 2009, according to the site. In July 2009, it was revealed that Romano left the church in 1991 after three boys reported abuse, according to ABC. Romano was then serving at St. Barbara's in Brookfield. He was never formally charged with sexual abuse. 

The Archdiocese "did the right thing" in removing Romano from the church, but failed to do the right thing in ensuring that Romano did not "work in a position where he has authority and respect," SNAP President Barbara Blaine told the media last month.

"The fact that he can become a counselor, apparently licensed in Illinois, is troublesome," she said. "The Archdiocese could and should do more to protect children from these dangerous people."