Priest James Schook Incompetent to Stand Trial in Sex Abuse Case, Lawyer Says
Courier-Journal
June 19, 2013

http://www.courier-journal.com/article/20130619/NEWS01/306190060/Priest-James-Schook-incompent-stand-trial-sex-abuse-case-lawyer-says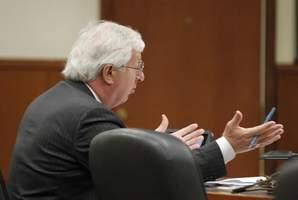 Attorney David Lambertus addresses Judge Mitch Perry about his client, Roman Catholic priest James Schook, during a pretrial hearing at the Judicial Center in Louisville, Kentucky.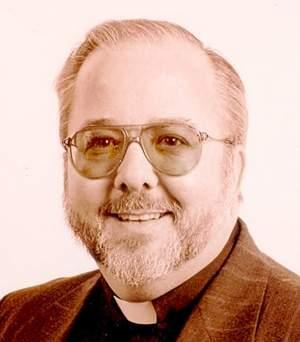 James Schook was indicted in 2011 on seven felony sodomy counts based on allegations that he sexually abused two boys between 1971 and 1975. He has pleaded not guilty to all the charges.



[with video]

Just days before a long-scheduled trial on sexual abuse charges, a lawyer for James Schook claimed in court Wednesday morning that the ailing priest is mentally incompetent to aid in his own defense.

Schook — a Roman Catholic priest in the Archdiocese of Louisville accused of sexually abusing two boys in the 1970s — has been diagnosed with late-stage cancer and, according to his lawyer, David Lambertus, has lost mental capacity as well.

Judge Mitch Perry said he was planning to go ahead with Monday's scheduled trial unless Lambertus filed a formal written motion asking for a competency hearing — which Lambertus said he would do this week.

"It's futile to try (the case) if the defendant is physically or mentally incapable of meaningfully participating," Lambertus said. "I don't think any of us want to have a trial that is just a mockery."

Processing the motion would likely add months of time for state corrections psychiatric staff to evaluate Schook — now out on bond and staying at a senior citizens home, according to Assistant Jefferson Commonwealth's Attorney John Balliet, who questioned why Lambertus didn't file the formal motion sooner.

Dr. George R. Nichols II, the former longtime chief medical examiner for Kentucky, examined Schook's medical records on behalf of the prosecution and concluded that Schook was in late-stage cancer resulting from melanoma and should be in hospice care, which is given when a cure is no longer feasible for a terminal illness.

But while Nichols cited diminished mental capability, Balliet said he has met with the priest and wasn't convinced by Lambertus' claim.

"My impression was he was doing fine and probably would do fine at trial," Balliet said. But assuming Lambertus files the formal motion, the next step would be an evaluation by staff at the Kentucky Correctional Psychiatric Center, which Balliet said would take three to four months.

Schook was indicted in 2011 on seven felony sodomy counts based on allegations that he sexually abused the boys between 1971 and 1975. He has pleaded not guilty.

The Archdiocese of Louisville temporarily removed Schook from ministry in 2009 when it received an allegation of sexual abuse. The archdiocese permanently removed him from ministry in early 2010 when it concluded the allegations against him were credible, although he has retained the status of priest.

Prosecutors in August 2011 released hundreds of pages of the Archdiocese of Louisville's personnel file on Schook. They indicated that he had been treated for a sex addiction in the 1980s but that church officials believed then that he had been sexually involved with male adults, not minors.

In June 2012, prosecutors agreed to delay the trial based on a belief that Schook only had months to live. But on further review late last year, they sought a trial date, concluding that he might live for years and should face justice.

Michael Stansbury, one of two people identified as victims of sexual assault by Schook in the indictment, said after Wednesday's hearing that the latest delay is "outrageous."

"Here we are, four days, five days before the trial starts," he said. " ... How long are we going to keep rescheduling this?"

Stansbury said he began the process of informing church and law-enforcement authorities about his allegations against Schook in 2009.

"It seems like other individuals, like the (Jerry) Sandusky trial, sure go a lot faster than this one," he said, alluding to the former Pennsylvania State University assistant football coach and serial molester.

Colleen Powell of the local chapter of Survivors Network of those Abused by Priests questioned why Lambertus hadn't filed the formal motion months ago. "Here we are at the eleventh hour," she said.