Priest Accused of Abuse Coached Soccer in Uganda
The Wane
June 20, 2013

http://www.wane.com/dpp/news/local/priest-accused-of-abuse-coached-soccer-in-uganda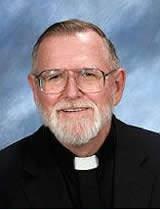 historyPastorRyan_20130619152917_JPG Father Cornelius Ryan is accused of sexual abuse.



FORT WAYNE, Ind. (AP) -- A Catholic priest removed from a Fort Wayne parish after being accused of sexual abuse in Africa about 20 years ago coached soccer in Uganda about that time.

Ugandan native Vee Batu told The Journal Gazette for a story Thursday that the Rev. Cornelius Ryan was a "renowned high school soccer coach" at St. Henry's College in Masaka, Uganda, from 1991 until 1994 or 1995. Batu expressed disbelief at the sexual abuse allegation.

A directory of Holy Cross priests says the 76-year-old Ryan was ordained in 1966 and based in Fort Portal, Uganda, from 1967 until 1999. He then spent time in Kenya before returning to the order's provincial house in South Bend.

Holy Cross attorney Richard Nussbaum II says Ryan's now at an undisclosed location with no public ministry.