Bishop Talks to Church Amid Sex Scandal
WISH
June 23, 2013

http://www.wishtv.com/dpp/news/indiana/bishop-talks-to-church-amid-sex-scandal

[assignment record - BishopAccountability.org]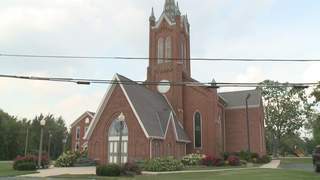 Provided Photo/ WANE



FORT WAYNE, Ind. (WANE) - Bishop Kevin Rhoades was in Fort Wayne Saturday night. He led a 5:00 p.m. mass at Saint Joseph Catholic Church-Hessen Cassel to discuss the sexual abuse allegations of Father Cornelius Ryan.

Father Ryan was removed from the ministry on June 10 after an allegation of abusing a young man 20 years ago in Africa, our sister station WANE reports.

Ryan was appointed administer of the church by Rhoades in 2011 after its previous priest, Thomas Lombardi, was also removed for sexual abuse allegations.

"This is a time for the congregation to gather as a family, to listen to Bishop Rhoades and to get some facts revolving around this incident. So, that's why we're asking for discretion and to make this a parish family meeting, surrounded by the mass," said Sean McBride, the communications director of the Diocese of Fort Wayne-South Bend.

The church urges anyone who believes they were or currently are being abused by any clergy members to report it to the police and the diocese.