Fall River Predator-Priest Father James Porter: a Timeline
By Brian Fraga
Wicked Local Somerset
June 25, 2013

http://www.wickedlocal.com/somerset/news/x1689242900/Fall-River-predator-priest-Father-James-Porter-A-timeline#axzz2XDsXPAJW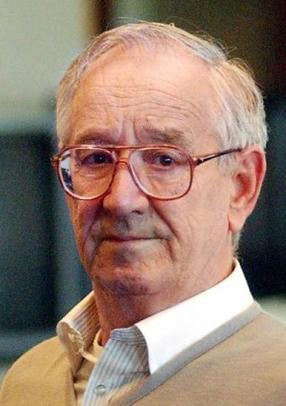 Father James Porter



Below is a timeline of Father James Porter provided by Jeff Anderson, an attorney representing a Minnesota woman who says Porter abused her from 1969-70.

The plaintiff has filed a lawsuit against in a state court in Minnesota against the Diocese of Fall River, the Diocese of Crookston, Minn., and the Servants of the Paraclete, seeking $50,000 damages and a court order that the defendants release the names and files of all priests accused of sexually abusing minors.

 Timeline

1952 - graduates from Boston College High School

1956 - completes Mathematics degree from Boston College

April 2, 1960 - ordained a priest of the Diocese of Fall River, MA, graduates from Baltimore seminary and assigned to St. Mary's Church in North Attleborough.

1963 - Parents at St. Mary's make complaints against Porter and he's transferred to Sacred Heart Parish in Fall River, MA

1963 - A parent from St. Mary's confronts Chancellor Medeiros regarding Porter's new parish assignment and is told the church will take care of the situation

August 1964 - Porter receives in-patient treatment at Wiswall Hospital under the care of Dr. Norris Flanagan; he continues out-patient care with Flanagan.

September 1965 - Complaints arise at Sacred Heart Parish; Porter transferred to St. James Parish in New Bedford.

1965-1967 - Porter is sent to St. Luke's Institute in Silver Springs, Maryland.

1967 - Porter is allowed to help out at St. Patrick's in Stoneham, MA where reports of sexual abuse are made to Msgr. Sexton who directs Porter to speak with Fr. Paul Shanley.

April 29, 1967 - Bishop James Connolly suspends Fr. Porter and sends Porter to the Servants of the Paraclete facility in Jemez Springs, New Mexico.

Aug. 23, 1967 - Porter is admitted to the Servants of the Parclete-Via Coeli and begins six month program with Dr. John McCarthy in Albuquerque.

Spring 1968 - Dr. McCarthy recommends Porter for assignment.

Fall 1968 - Porter assigned to St. Christopher's in North Las Vegas, NV.

December 1968 - Porter returns to the Servants of the Paraclete-Via Coeli where Fr. John Feit was then the superior.

January 1969 - Porter is temporarily assigned to Immaculate Conception in Houston, Texas.

February 1969 - A "relapse" is reported in Houston and is reported to the Servants of the Paraclete.

Feb. 21, 1969 - Porter's second admission to the Servants of the Paraclete in New Mexico.

Spring 1969 - McCarthy continues working with Porter and Porter is allowed to perform weekend assignments at Alamogordo, Mountainair, Questa and Truth of Consequences and has a relapse in Truth or Consequences.

April 1969 - Porter is sent to another Paraclete facility, Our Lady of the Snows, in Nevis, Minnesota.

Summer 1969 - Porter allowed to work weekend assignments in Northwestern MN

August 1969 - Bishop Glenn of the Crookston Diocese assigns Porter as assistant priest at St. Philip's in Bemidji with Father Lemen

1969-1970 - Porter sexually abuses 9-year-old girl as a 3-4th grade student at St. Philips's School.

September 1970 - Report of sexual abuse by Porter made to Fr. Lemen.

October 1970 - Porter sent to St. Louis, Missouri to another Servants of the Paraclete facility

1970 - Bishop Connolly suspends Porter and recommends laicization; Porter moves to Hastings, MN

1974 - Porter laicized.

1976 - Porter marries.

1982-1991 - Porter tutors math at the Transfiguration Catholic School in Maplewood, MN.

1990 Survivor Frank Fitzpatrick confronts Porter about sexually abusing him.

May 8, 1992 - Boston TV station reports Porter's history of sexual abuse and in a taped interview Porter admits to abusing 50-100 children.

May 14, 1992 - Seven sexual abuse survivors of Porter file suit in Minnesota.

May 22, 1992 - Authorities in Boston and Oakdale, MN interview Porter but no criminal charges are filed.

Dec. 3, 1992 - 68 Porter survivors involved in Fall River Diocese lawsuit.

1992 - Porter convicted of sexually molesting a babysitter, serves four months before his conviction is overturned by the Supreme Court.

Oct. 4, 1993 - Porter pleads guilty to sexually assaulting 28 children in parishes in southeastern Massachusetts in the 1960s.

Dec. 6, 1993 - Porter sentenced to 18-20 years in maximum security prison.

Feb. 2, 2005 - Porter dies in prison.