Priest-Turned-Educator Surrenders State Teaching License over Sex Abuse Allegations
By Mark Mueller
The Star-Ledger
June 30, 2013

http://www.nj.com/news/index.ssf/2013/06/priest_teacher_sex_abuse.html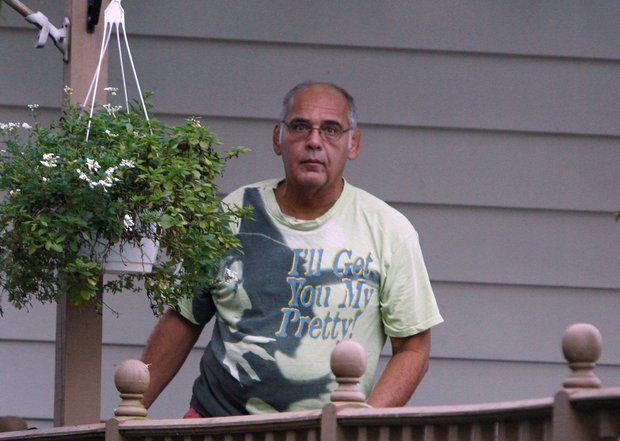 The Rev. John Capparelli, who was suspended from ministry in 1992, has been a public school teacher in Newark. He is seen here on his back deck in 2011.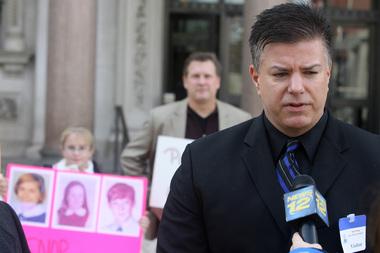 Rich Fitter, seen here in front of the Statehouse in December 2011, is an alleged victim of the Rev. John Capparelli. Another alleged victim, Andrew Dundorf, stands in the background.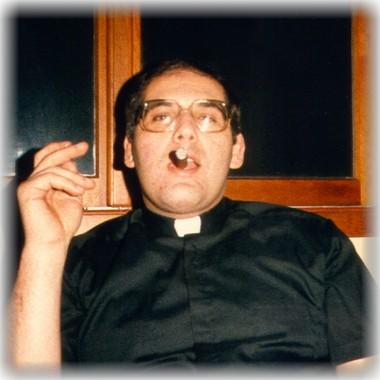 The Rev. John Capparelli in a photo from the 1980s at a Boy Scout camp in New York



A public school teacher in Newark has agreed to the revocation of his teaching certificates over allegations that he repeatedly groped teenage boys in the 1970s and 1980s, when he was engaged in active ministry as a Roman Catholic priest.

The Rev. John Capparelli reached a settlement with the State Board of Examiners, the body that regulates teachers, ahead of a scheduled hearing before an administrative law judge earlier this month. The revocation takes effect today.

At least two of Capparelli's alleged victims, Rich Fitter and Andrew Dundorf, were to testify at the hearing. A deputy attorney general also was expected to present evidence showing the teacher ran a fetish website featuring young men wrestling in skimpy bikini bathing suits.

"I'm happy that after all this time, he's finally being held accountable," said Fitter, a Montclair resident who contends Capparelli, now 64, touched him inappropriately and brutalized him during "submission wrestling" matches in the 1980s. "He should not be around children. To me, he should be in jail."

Capparelli has been a math teacher in Newark's public schools since 1993. A year earlier, the Archdiocese of Newark suspended him from ministry after receiving complaints about his behavior, though he remains a priest today.

Jim Goodness, a spokesman for the archdiocese, said the church has recently moved to expel Capparelli from the priesthood, a process known as laicization. That process, which involves Vatican approval, can take more than a year.

The state's move to revoke Capparelli's teaching certificates came after a series of Star-Ledger stories about him in October 2011. The newspaper disclosed numerous allegations of sexual abuse and linked him to the fetish website, nhb-battle.com, which he ran from his home in Belleville.

The stories also revealed he was accused of embezzling tens of thousands of dollars from a Westfield company where he worked part-time as an accountant in the late 1980s. The firm's owners did not press charges because Capparelli's family made restitution, a co-owner told the newspaper in 2011.

In the wake of The Star-Ledger reports, the school district removed him from his classroom at the Barringer 9 Success Academy, a ninth-grade school also known as Barringer Prep, and assigned him to an administrative job at district headquarters.

The revocation prohibits Capparelli from teaching at any public school in New Jersey. He is not barred from teaching at private schools or universities.

Capparelli declined to comment for this story. His lawyer, Thomas Murphy, said his client has decided to retire.

"Things just happened to come together for him," Murphy said. "He had a great career in Newark, and now he has a chance to retire with dignity."

The lawyer noted Capparelli admitted no wrongdoing under the settlement and that his pension remains intact. State records show Capparelli earned just over $96,000 annually.

Murphy said Capparelli chose not to fight for his job at the administrative law hearing earlier this month because the expense of a protracted legal battle "wasn't justified."

"Whoever was prodding (the state) was coming with unlimited resources, and it's unfortunate for the children of Newark that they're losing a teacher of his skill," the attorney said.

Fitter and Dundorf, the alleged victims, have a different view, characterizing Capparelli as a predator who has harmed children. Both men received settlements from the Archdiocese of Newark late last year.

Dundorf, 50, of Hillsborough, declined to discuss the amount. Fitter, 46, said he received $95,000.

The men have offered similar accounts of their history with Capparelli, who served at Our Lady of Fatima in North Bergen, Oratory Preparatory School in Summit, Our Lady of Peace in New Providence and the Church of the Holy Trinity in Westfield.

They said the priest would invite groups of fit teens to wrestle, then would provide them with Speedo bathing suits to wear and would photograph them in compromising positions. Capparelli often joined in the bouts, groping their buttocks and genitals, they said.

Fitter called Capparelli "sadistic," saying the priest appeared to enjoy the pain he inflicted during the bouts, which ended only when one participant submitted or "tapped out."

Capparelli's alleged exploitation of Dundorf lasted for years. He said the priest took him on vacations to Disney World and Hawaii — funded by Capparelli — and brought him to his cabin in upstate New York. Dundorf said he also slept in the rectory of every parish where Capparelli was assigned.

When Dundorf came forward in 2011, he said, the archdiocese assured him he was the only victim.

But after The Star-Ledger's first story about Capparelli that October, more than 20 other men reached out to the newspaper or Dundorf's attorney. Some corroborated his account. Others said they were victims, too.

Fitter was one of them. Now a writer and personal trainer, Fitter said he has suffered nightmares and emotional problems for decades because of the alleged abuse inflicted by Capparelli.

He said he first complained to a parish priest in 1992. The priest, Fitter said, told him he had contacted the archdiocese about Capparelli and assured him he was no longer a danger and that he had been defrocked.

Today, Fitter remains angry that the church apparently never warned the state Department of Education or Newark schools about Capparelli's background.

"All I wanted was for him not to be around kids," Fitter said. "And even after I came forward — after all they knew — they enabled him further and allowed him to have access to kids. This is the problem with moving predators around."