Vatican Warned of Potential for 'True Scandal' over Sex Abuse Claims
CTV CANADA
July 1, 2013

http://www.ctvnews.ca/world/vatican-warned-of-potential-for-true-scandal-over-sex-abuse-claims-1.1349043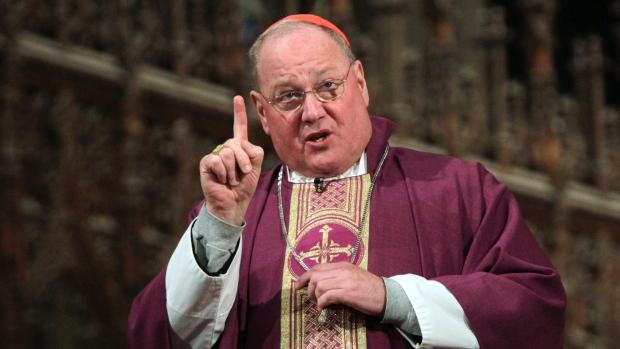 In this Feb. 22, 2012 file photo, New York Cardinal Timothy Dolan speaks during a mass at St. Patrick's Cathedral in New York.



MILWAUKEE -- The cardinal of the Archdiocese of New York, in his former job, warned the future Pope Benedict XVI that "the potential for true scandal is very real" over sex abuse claims, according to documents released Monday.

Former Milwaukee Archbishop Timothy Dolan -- now president of the U.S. Conference of Catholic Bishops and the nation's most prominent Roman Catholic official -- sought to push problem priests out of the priesthood after people began coming forward with abuse claims in the early 2000s.

Dolan wrote to then-Cardinal Joseph Ratzinger, the future pope, in July 2003 asking to dismiss Daniel Budzynski. Abuse allegations against Budzynski stretched back to the 1970s, and Dolan told Ratzinger that "as victims organize and become more public, the potential for true scandal is very real."

The Vatican removed Budzynski from the priesthood in 2004.

Monday's release of about 6,000 pages of Milwaukee archdiocese documents has drawn national attention because of Dolan's involvement. The archdiocese released them as part of a deal reached in federal bankruptcy court with clergy sex abuse victims suing it for fraud.

Victims say the archdiocese transferred problem priests to new churches without warning parishioners and covered up priests' crimes for decades. Dolan has not been accused of transferring problem priests, and he took over as archbishop in Milwaukee in mid-2002, after many victims had already come forward. But there have been questions about his response to the crisis.

Dolan also sought permission from a Vatican office to move $57 million into a trust for "improved protection" as the Milwaukee archdiocese prepared to file for bankruptcy amid dozens of abuse claims, according to the documents. The Vatican office granted the request.

The victims' attorneys have accused Dolan of trying to hide the money. In a statement released Monday, Dolan called any suggestion he was trying to shield money from victims an "old and discredited" attack. Jerry Topczewski, chief of staff for current Archbishop Jerome Listecki, said the money was always set aside in a separate fund for cemetery care, and moving it to a trust just formalized that.

In his letter to the Vatican, Dolan said the money would still have to be used to care for cemeteries if placed in a trust. But, he added, "By transferring these assets to the Trust, I foresee an improved protection of these funds from any legal claim and liability."

As of June 30, 2012, the archdiocese had spent nearly $30.5 million on litigation, therapy and assistance for victims and other costs related to clergy sex abuse, according to its annual statement. It faces sex abuse claims from about 570 people in bankruptcy court, although some of them involve lay people or priests assigned to religious orders, not the archdiocese.

Listecki said last week in an email to priests, parish leaders and others that the reports of abuse go back as much as 80 years. In the 1970s and 80s, priests were often removed from their parishes, sent for counselling and then reassigned. Twenty-two Milwaukee priests were reassigned to parish work after allegations of abuse, and eight offended again, he said. Overall, Listecki said, "people were ill-equipped to respond" to the problem.

Similar files made public by other Roman Catholic dioceses and religious orders have detailed how leaders tried to protect the church by shielding priests and not reporting child sex abuse to authorities. The coverup extended to the top of the Catholic hierarchy.

Correspondence obtained by The Associated Press in 2010 showed the future Pope Benedict XVI had resisted pleas in the 1980s to defrock a California priest with a record of molesting children. Cardinal Joseph Ratzinger led the Vatican office responsible for disciplining abusive priests before his election as pope.