Files Show Dolan Pushed to Defrock Priests
By Ben Kesling
Wall Street Journal
July 2, 2013

http://stream.wsj.com/story/latest-headlines/SS-2-63399/SS-2-266608/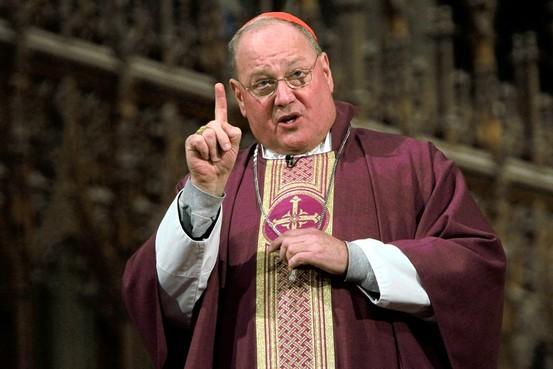 Cardinal Timothy Dolan transferred $57 million into a church trust for cemetery maintenance, which protected it from victims' lawsuits



Cardinal Timothy Dolan, when head of the Milwaukee Archdiocese, urged the Vatican to defrock priests who sexually abused children, while also placing some $57 million of church funds in a trust that protected them from being tapped by victims through lawsuits, documents released Monday show.

The documents were part of a trove of thousands of pages released under the archdiocese's 2011 bankruptcy case, including case files on dozens of alleged pedophile priests and depositions of senior church leaders.

In 2008, Vatican authorities recommended the imposition of a 10-year precept, or suspension, on Thomas Trepanier, a self-admitted offender. Then-Archbishop Dolan asked the Vatican to instead defrock the priest.

"If word got out that the Holy See had left the door open for a reconsideration of Father Trepanier's case in 10 years our credibility would be seriously damaged," he wrote in a letter to Rome. The Vatican ended up restricting the priest from ministry indefinitely.