Priest Acquitted on Sexual Assault Charges; Guilty of Contributing to Delinquency of a Minor
By Lance Benzel
The Gazette
July 3, 2013

http://gazette.com/priest-acquitted-on-sexual-assault-charges-guilty-on-lesser-charge/article/1503092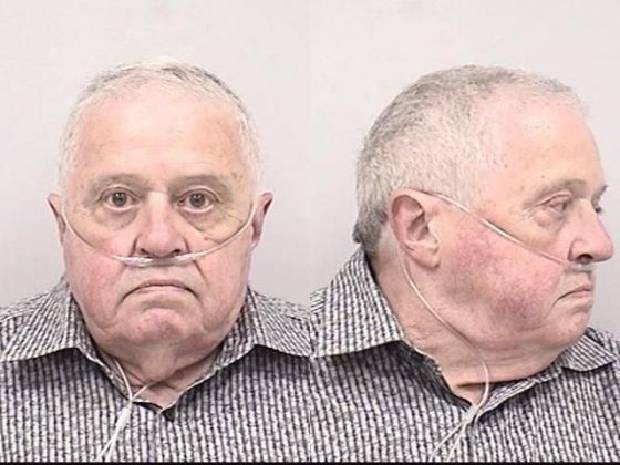 Rev. Charles Robert "Bob" Manning



A Colorado Springs priest whose attorneys painted him as a "prime target for false allegations" was acquitted Wednesday of sexually assaulting a 16-year-old altar boy.

But the Rev. Charles Robert "Bob" Manning, 78, didn't walk on all counts.

Despite his acquittal on the sex assault counts and child pornography charges, the now-retired clergyman was found guilty of two counts of contributing to the delinquency of a minor, a felony alleging that he supplied the boy with pot and alcohol.

Manning could face two to six years in prison, but is eligible for probation. Sentencing is scheduled for 3 p.m. Sept. 26. He remains free on bond, and must report to the courthouse probation office Monday to begin requirements for a pre-sentencing report.

The six-man, six-woman jury reached its verdict at 5 p.m. Wednesday after roughly eight hours of deliberation. The trial - which began with four days of jury selection - came to a close Tuesday after five days of testimony.

One juror declined to comment on her way out of the courthouse. The rest of the panel left through a restricted area, escorted by court staff.

"We are happy that they held him accountable for what he did, not what he didn't do," attorney Richard Bednarski said afterward, reprising a line from his closing argument in which he assailed the credibility of the now 18-year-old accuser, saying he invented the allegations and possibly planted a lewd photo of himself on Manning's computer.

In what was apparently a tactical decision, the defense didn't tell jurors about a civil action by the boy and his family. Sources told The Gazette the family settled out of court only weeks before the trial. Prosecutors and defense attorneys declined to comment when asked about a possible settlement. Out-of-court settlements between private entities are immune to public disclosure.

Manning, who uses a wheelchair and an oxygen tank, declined to comment through his attorneys. He accepted pats on the back from Bednarski and co-counsel Tracey Eubanks, but displayed little visible reaction. Among those congratulating Bednarski in court was an attorney for the Catholic Diocese of Colorado Springs, who shook his hand and later embraced him.

"Obviously, we're quite disappointed," said prosecutor Michael Fisher, adding that evidence presented at trial "strengthened our resolve that this happened."

The accuser wasn't present for the verdict. During more than four hours of testimony at trial, he described a series of sex acts he said he performed with Manning at the priest's Colorado Springs rectory as the two shared alcohol and marijuana.

Bednarski grilled the boy over inconsistent details in his account, and focused on his disciplinary problems in portraying him as a serial fabricator.

As part of their case, defense attorneys suggested the boy feigned his way through what prosecutors said was a secretly recorded phone call in which he first disclosed the abuse, begging the boy on the other end of the line not to break his confidence. They also suggested the boy broke into Manning's home, hacked his computer and uploaded a picture of his penis.

Prosecutors presented evidence that corroborated some details of his allegations. His sister and a friend each testified they were present at a party at Manning's home in which the priest passed the boys a "gravity bong," and prosecutors admitted a state medical marijuana registry card to prove Manning had access to pot.

None of the "bags and bags" of marijuana described by the accuser's friend were found by police, who searched Manning's home weeks after the allegations were reported.

Also admitted was a parental consent form, signed by Manning, that allowed the boy to have his nipples pierced. A photo snapped by Manning at the tattoo parlor was the other image for which Manning was charged with sexual exploitation of a child, which jurors tossed.

The evidence also showed, however, that the boy purposely lied about at least one detail in his report - in which he told police that Manning stored marijuana inside an Xbox gaming console in the priest's closet. On the stand, he admitted the pot was his, though he stood by his claim that Manning supplied the pot that he and his friend smoked in the priest's backyard.

The boy's father, who lives out of state, testified for the defense and described his son as "untruthful."

Fisher conceded the case "hinged on credibility issues," but said he was undeterred by inconsistencies in the boy's reporting, which a prosecution expert called a typical reaction for young people exposed to sexual trauma.

"It's something that we see in cases of this nature, so it's not a surprise for us," he said.