Former Redding Priest Pleads No Contest to Molestation Charge
KRCR
July 5, 2013

http://www.krcrtv.com/news/local/update-former-redding-priest-pleads-no-contest-to-molestation-charge/-/14322302/20854196/-/jsdxqj/-/index.html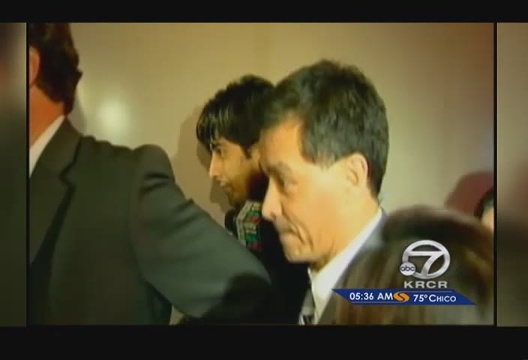 Rev. Uriel Ojeda (pictured in rear)



A former Redding priest pleaded no contest in court Friday to one count of molestation.

The Sacramento Bee reports Rev. Uriel Ojeda, 33, will be sentenced to eight years in prison under the plea bargain.

Ojeda was scheduled to stand trial later this month in Sacramento on seven counts of molesting a teenage girl. The girl was 13 years old at the time of the alleged offenses.

He was taken into custody Friday morning after taking a plea bargain.

A Superior Court judge ruled earlier this week that statements Ojeda made to a Sacramento diocese official and a private investigator could be used against him at trial.

The following statement was released Friday by the Most Rev. Jaime Soto Roman Catholic Bishop of the Diocese of Sacramento, following the announcement that a plea agreement had been reached.

"The courage of a young woman and her family has stopped the violence from happening to others," said Soto. "This day has been long coming. Now justice has been done. The harm inflicted on a young child, her family and the many who placed their trust in Father Ojeda will still take much time to heal. Trust is a precious gift for which the minister must always honor and respect those who give it. May God shepherd his people toward healing and hope."

Ojeda was arrested in November 2011 while working at Our Lady of Mercy Parish in Redding.

He was originally charged with seven counts of molesting a Sacramento girl in late 2011, first in the Sacramento area and later in Redding. Ojeda was a priest at Holy Rosary Catholic Church in Woodland at the time of the offense in Sacramento.

Ojeda will be sentenced August 2.