Child Sexual Abuse Case Involving Now-deceased El Paso Priest Settled
By Merritt & Watson Pllc
Jesse Martinez
July 12, 2013

http://www.kfoxtv.com/news/news/child-sexual-abuse-case-involving-now-deceased-el-/nYpHX/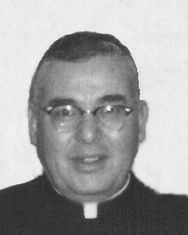 Father Alphonso Madrid



A child sexual abuse case involving a now-deceased El Paso priest was settled earlier this week.

A suit was filed in 2011 against the New Orleans Province of the Jesuit Order and the El Paso Diocese by a former student and parishioner over an incident dating back several decades.

Documents stated that the victim had repressed the memory of the abuse due to the trauma associated with it. The victim claimed that he was 8 to 12 years old when he was sexually abused by Father Alphonso Madrid when he was assigned to Sacred Heart Church and school.

Madrid was assigned to Sacred Heart from 1970 to 1982, and before that, he was assigned to Our Lady of Guadalupe in the Archdiocese of San Antonio from 1966 to 1970.

In a news release, the law office representing the victim said the Jesuits knew of an incident where Madrid kissed and petted a 9-year-old child while at Our Lady of Guadalupe.

Madrid died in 1982.